Moderator: Latest news team
Ryanair flight FR2642 from London Stansted to Riga (Boeing 737-800 reg. EI-DCZ) squawked 7700 and diverted to Bremen.

André
ex Sabena #26567
---
---
British Airways flight #BA277, London-Hyderabad, (Boeing 777-200ER reg. G-YMMR) holding shortly after takeoff from London. Will return to London due to a technical issue.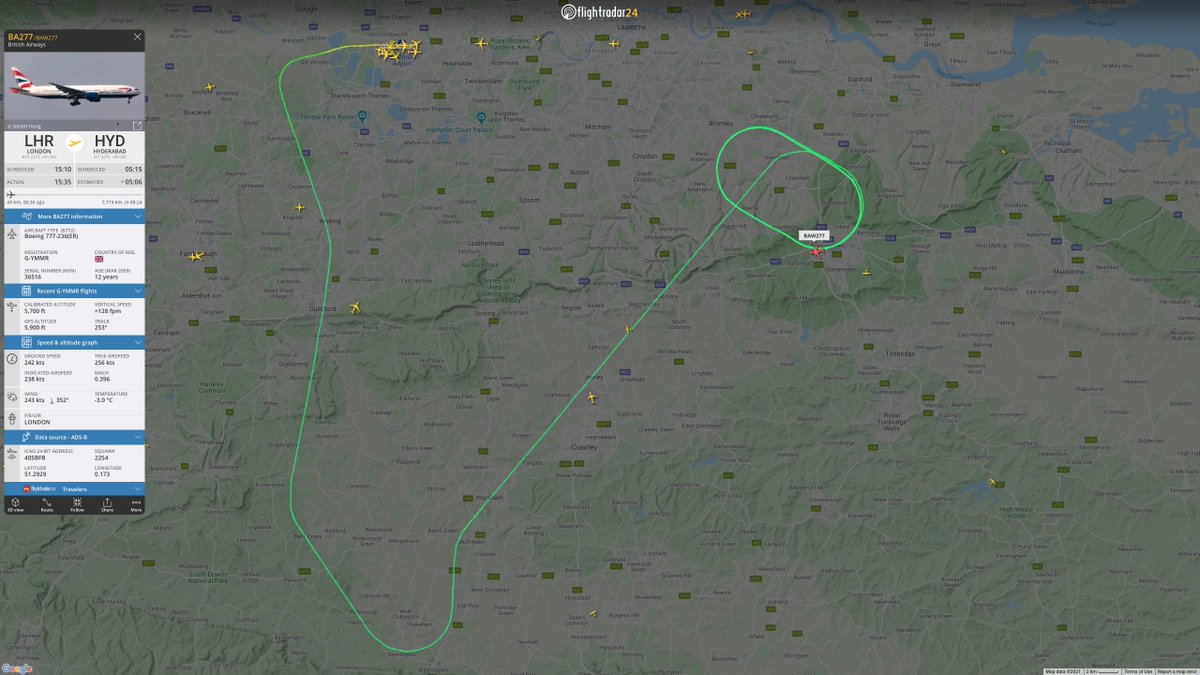 André
ex Sabena #26567
---
Edit :
it was a medical emergency: a female passenger (senior citizen) who had lost consciousness.
---