The Solar Impulse is the only airplane of perpetual endurance, able to fly day and night on solar power, without a drop of fuel.
After initial tests with Solar Impulse 1 (HB-SIA) protoype, which made among others a famous
trip to Brussels Airport
(home of the European Union and of one of the four main sponsors, Solvay) on 13 May 2011 and a
flight across America
in 2013, a larger and more efficient model was built (HB-SIB). The Solar Impulse 2 has made a large number of qualification tests in Switzerland and is now ready for its largest challenge.
The challenge of the team is to attempt the First Round-The-World Solar Flight in 2015. A way for Bertrand Piccard, André Borschberg and their team to demonstrate how pioneering spirit, innovation and clean technologies can change the world.
Luchtzak.be will of course follow that challenge which should start from Abu Dhabi at the beginning of March and extend over five months until the end of July 2015.
An overview of the First Round-The-World Solar Flight, in numbers
:
2 pilots, Bertrand Piccard and André Borschberg, flying one after the other in the single-seater cockpit
1 airplane: Solar Impulse 2 (HB-SIB)
Zero fuel on board
A 35,000km (22,000 miles) journey
500 flying hours approx.
10 legs approx., some lasting more than 5 days and nights
A 5-month mission (March-August 2015)
A 60 people support team
First information
: Tomorrow night "Si2" will be loaded on the Cargolux B747 which will transport it to Abu Dhabi!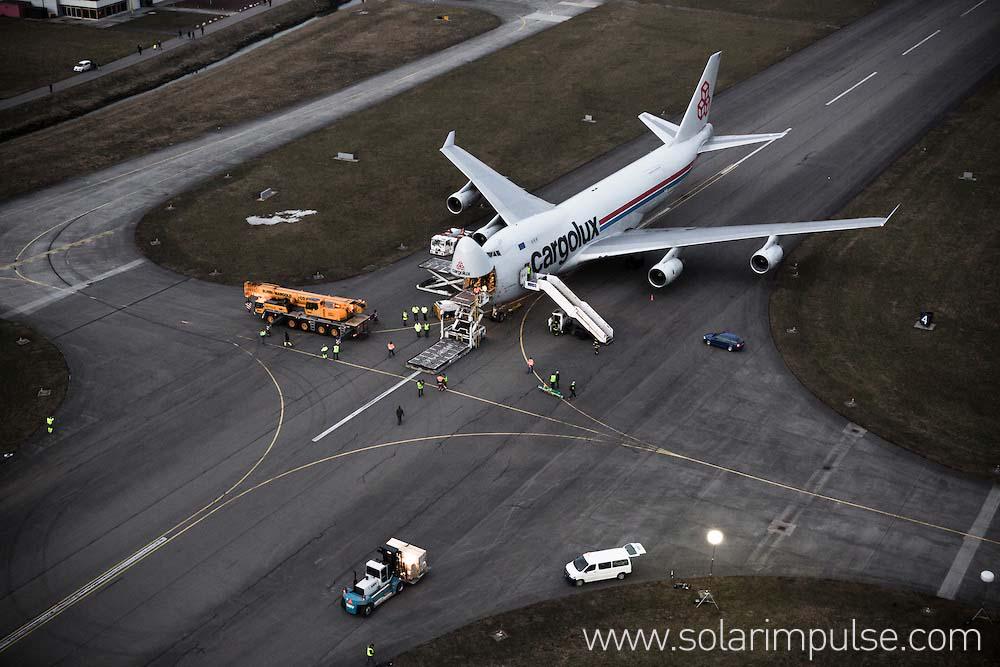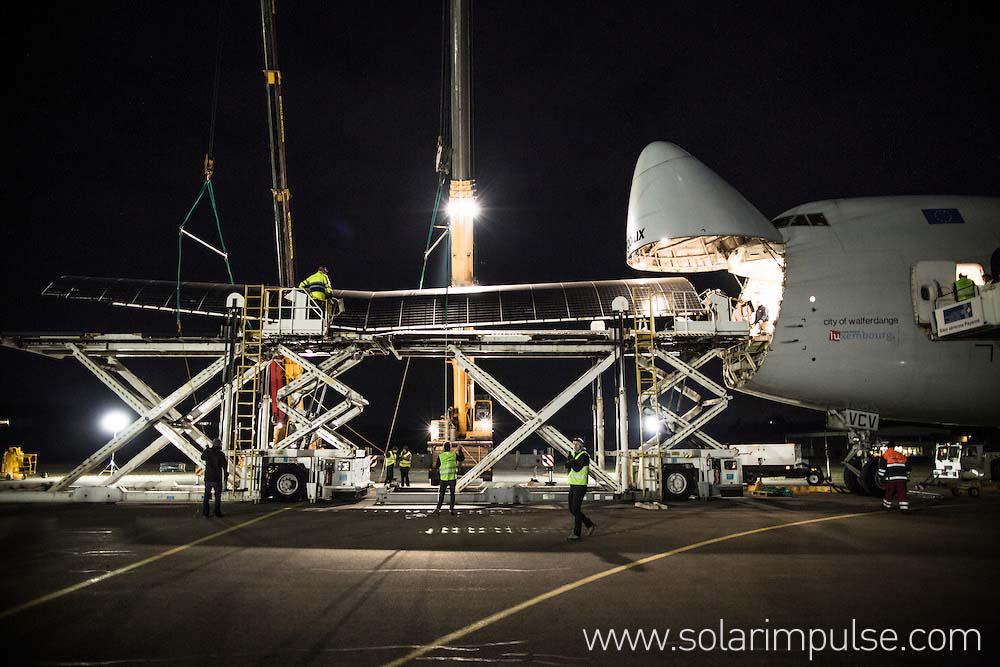 To be followed