Desert Rat

wrote:

↑

12 Sep 2019, 17:36

Never heard about that one
A couple of years ago Airbus created a new cabin layout, able to add 2 extra row of seats. It was called the A320MAX. All, but the last one, in the Bruair fleet are converted. Airbus did it by moving the two toilets that are left and right behind the last row. This free the space for more seats. The 2 toilets are in the galley facing the back of the plane.
Economically its nice. But it has a couple of operational problem.
The biggest one is for the cabin crew. Working in half the space, with a constant flow of pax going to the toilet is not easy.
The second one is the inside size of each toilet. You better be slim.
And the final one is the shift of cg. These toilets are heavy, so it has an impact on the cg. The other impact for sure are the extra pax.
So to keep the cg of the aircraft in the envelope, more luggage are loaded in the front cargo.
The aircraft fly perfectly well with a good margin.
The problem is during disembarkation. When the passenger in front of the overwing exit are gone and if the cargo is already unloaded, the aircraft might tail tip. This the reason why the ground crew is allowed to unload the front cargo, only when 10 pax are still onboard. Its indicated by a card that the cockpit turn from red to green. Its visible in this picture. Follow the link for the full size image.
https://www.planephotos.net/photo/18021 ... 14_OO-SND/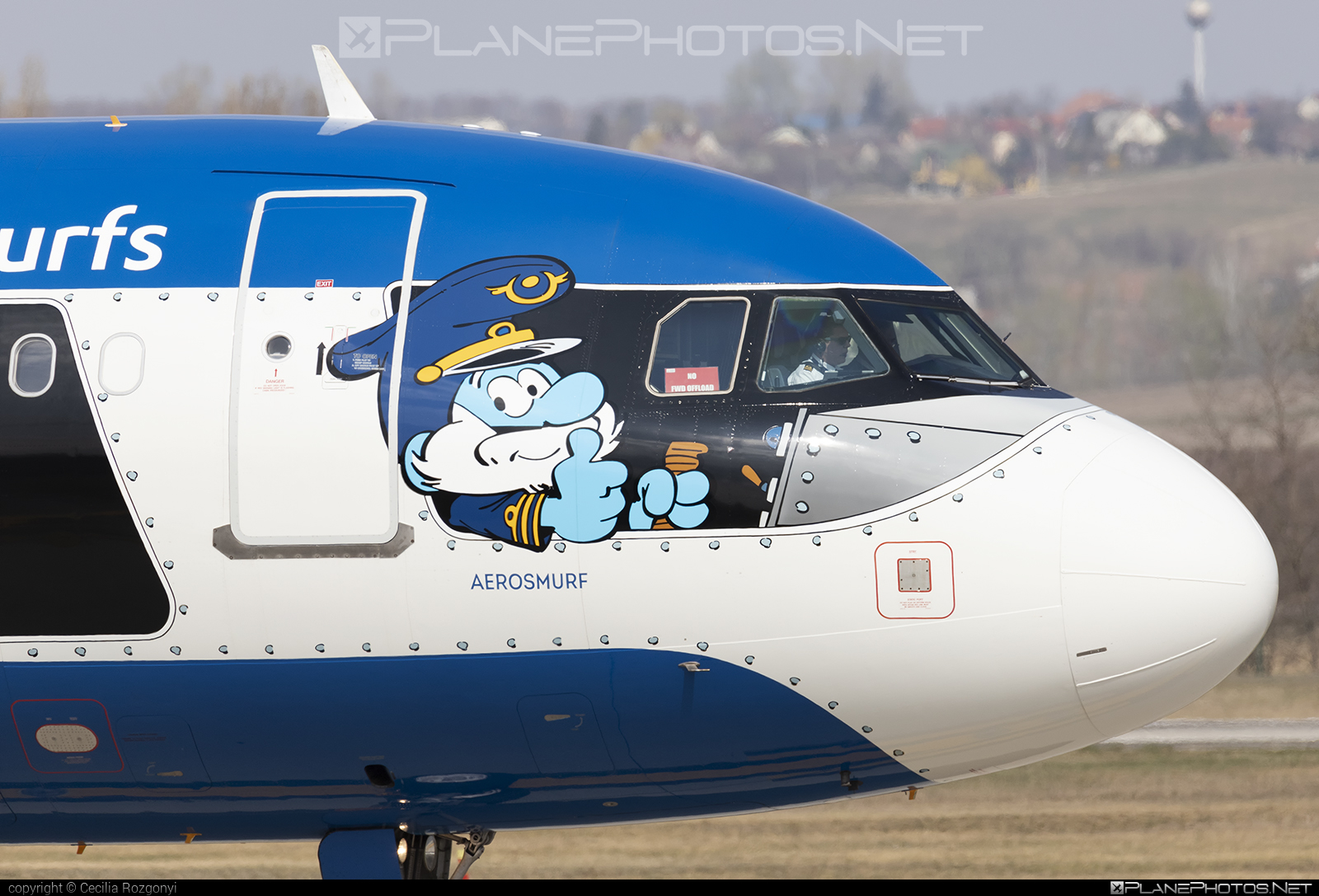 And there is a procedure, if the crew feel the aircraft moving, the procedure is to stop disembarkation but to bring pax to the front.