Once more, why not start your own forum? You obviously don't like it here and have some ideas on how to improve things, go ahead and try them out!
You'll be rid of the "biased" moderators, and they won't have to argue with you anymore. Hell, you can even become one yourself, think about the possibilities!
I don't think anyone is forcing you to stay here, are they?
Draw your own conclusions, but this looks fairly familiar: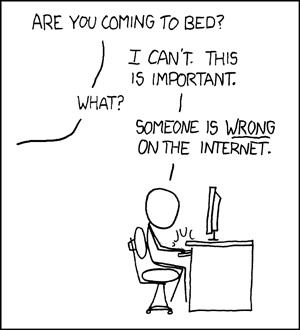 (Time to get a big bucket of popcorn, sit down and enjoy!)