Solvay expands composite materials capabilities in Germany for new advanced aircraft programs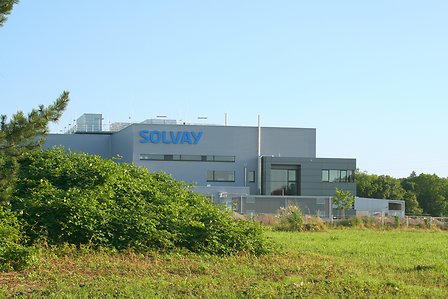 Solvay is expanding its composite materials capacities with a state-of-the-art resin facility and an upgraded site in Germany, to meet growing demand from aircraft customers for lightweighting materials and to provide first-rate products and services for parts like engine fan blades.
Located in Östringen, Solvay's site will produce and supply materials including for the LEAP engine produced by CFM International, the joint company between GE and Safran Aircraft Engines, for Airbus programs and Boeing.
"This new facility and the site's upgraded infrastructure further strengthen Solvay's long-term support to its customers in response to their growing demand for its industry-leading lightweighting materials and technology," said Jean-Pierre Clamadieu, CEO of Solvay.
Solvay will produce its unique infusion resins and resins for reinforced composite materials from this facility, which is expected to be taken into production in the second quarter of 2017 after customer qualifications. Resin infusion processing technologies are increasingly important in the manufacturing of composite parts as they meet demands from the aerospace industry for faster and higher volume processing of key parts.
Brussels, September 20, 2016