As from January 26th 2015, VLM Airlines will offer on weekdays two daily return flights from Antwerp International Airport to Geneva. An early morning and early evening light will be ideal for both business travellers and tourists.
"We are pleased that VLM as an independent airline will offer again scheduled flights to its clients. We are also proud that our first destination is Geneva. Antwerp and Geneva are both major business enters with a solid international reputation," said Arthur White, CEO of VLM Airlines. "In addition, they are also touristic top destinations." Antwerp is the diamond capital of the world, one of the largest ports, the main chemical cluster in Europe, the beating heart of fashion and the city of P.P. Rubens, Sir Anthony van Dyck and many other great artists. Geneva is one of the most important financial and economic centers around the world and home to European and global headquarters of many leading companies.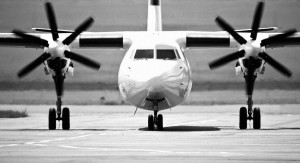 With these new scheduled flights VLM Airlines returns back to its roots of honoured tradition. Until now VLM Airlines only offered charter and ACMI services, tickets for Antwerp-Geneva-Antwerp will be available from December 19th through www.vlmairlines.com or through tour operators and travel agents.
VLM Airlines – which started in 1993 with its inaugural Antwerp-London City Airport route – over the years has become one of the most successful airlines in the charter business based at Antwerp International Airport. With its Fokker 50 fleet VLM Airlines focuses on meeting the needs of the European charter market including ACMI / Wet Lease contracts and charter operations for tour operators, travel agents, music & film, special events, incentives, sports teams, government & military, NGO's and emergency support.
Antwerp (Belgium), December 4, 2014