VLM has told at a special staff council that it wants to use the law on the continuity of enterprises. However, the court has not yet received any such request. All flights are maintained.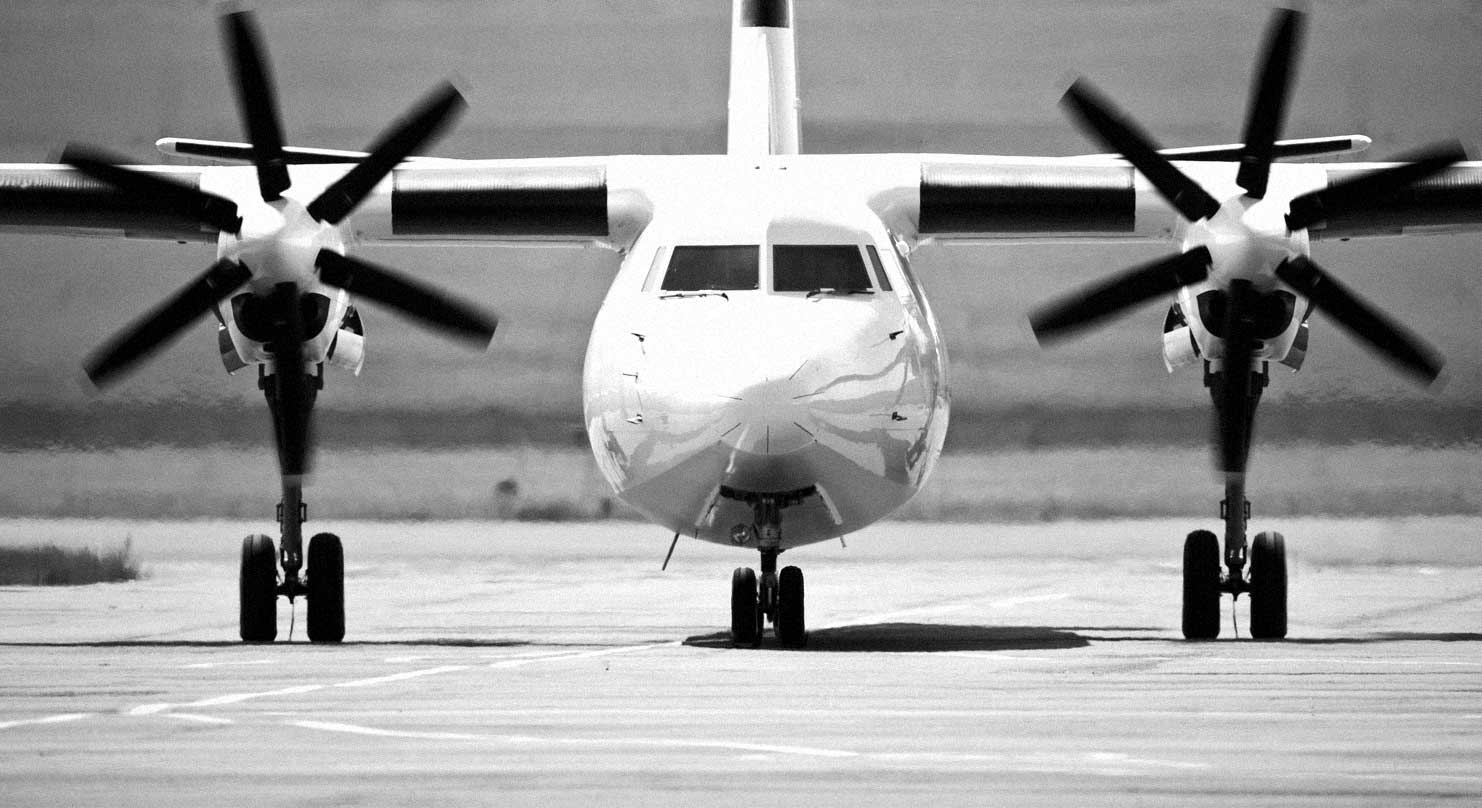 The Antwerp airline said today it had filed an application to the commercial court in Antwerp. The company, which is running out of cash, wants to ask for protection from creditors during six months. "We expect that the judicial reorganization gives the necessary breathing space primarily to repay historical debts and suppliers and to ensure the smooth running of daily operations". The flights would still be operated normally.
According to CEO Hamish Davidson "great progress was made since January 2016 towards operational efficiency and three new routes were opened (note: in Germany) which already contribute positively to the operating result. Far-reaching austerity measures were introduced." The historic debt that was built up in 2015, however, is still haunting the company, hence the request for a "Chapter 11" type of process. If the court agrees, the present 174 jobs can be saved, according to the CEO.
VLM Airlines did not have much choice because its main bank KBC had blocked the accounts on Wednesday. In recent weeks the company got several times the visit of a bailiff, sent by suppliers whose bills were not paid any longer. VLM in recent months had to cancel flights repeatedly for lack of pilots. Several unfortunate commercial initiatives made last year provided for a heavy loss, which already caused liquidity problems since the end of 2015.
It looked very bad on Monday this week when Antwerp Airport set the airline in default for an unpaid and overdue invoice of 112,000 euros from the month of March. "They promised me to pay last Wednesday, but that did not happen," said Marcel Buelens, CEO of Antwerp and Ostend Airport, the two Flemish regional airports. At the end of last year VLM was already late with a bill that was nearly ten times higher. Since then VLM received invoices every fortnight instead of every month.
"On Thursday I got a written promise by Arthur White, the president and shareholder of the company, that the amount would be on our account today (Friday). That is not the case. Soon I will consult with my board of directors, but I'm tired and now we'll play hard." This could mean that Egis, which has the concession of the airports, could seize one or more aircraft, thus stalling the operations of VLM. For the time being the aircraft still fly.
VLM would now also owe about three million euros to KBC Bank, in addition to the three million which the company must pay to several vendors including taxi companies and airports such as Antwerp. At the end sold of last year VLM sold and leased back four Fokker 50s in order to pay the bill of Antwerp airport. The company can still monetize six aircraft, but that would generate no more than four million euros.
After a loss of an estimated 13 million last year, the equity of the company is close to zero. Neither President Arthur White nor CEO Hamish Davidson could be reached for comment and therefore they could not confirm whether there will be a special staff council. Reportedly an aviation entrepreneur has developed a project to ensure a restart in the event of a bankruptcy of VLM.
Olivier Coenen of the liberal trade union told VRT radio that "in the past year many commercial decisions turned out the wrong way. Now a deficit has been created, a gap that can't be bridged."
Coenen says that many decisions were unfortunate, and should have been thought over much better. He blames the management for making the wrong choices.
VLM was founded in late 1992 and started a scheduled Antwerp-London in May 1993.
Until early last year there were about 250 people to work, including operations in Rotterdam. That base was closed, as well as scheduled services Watford-Birmingham, Birmingham-Antwerp, Antwerp-Geneva and four destinations from Liege that lasted only two months. Until today VLM is flying from Antwerp to Hamburg and Southampton, from Watford to London Luton, from Friedrichshafen to Dusseldorf, Hamburg and Berlin. The Antwerp-London route also exists, but is operated on behalf of CityJet.
Source: VRT, De Tijd, Belga