First scheduled VLM weekly flights to Split and Dubrovnik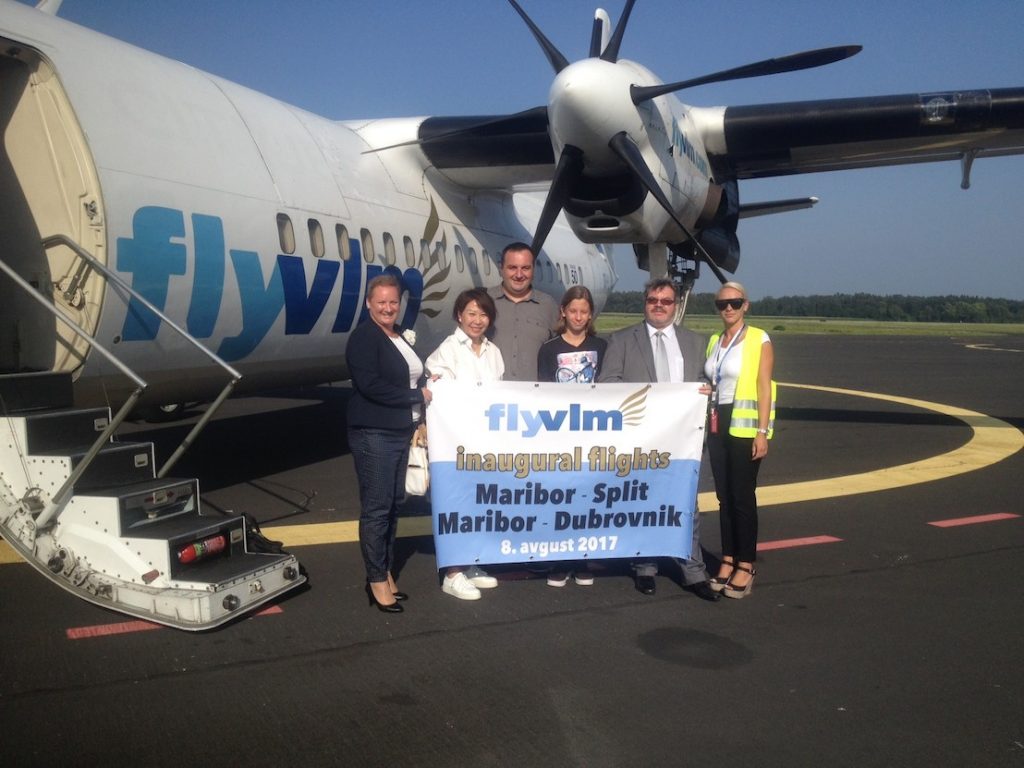 On 8 August 2017, VLM Airlines commenced flying two new routes between its Slovenian base in Maribor and two popular Croatian destinations, namely Split and Dubrovnik. The VLM crew members and passengers that were flying from Maribor to Split were greeted by Mr Saša Pelko, Deputy Mayor of Maribor, Ms Gillian Yeung, Managing Director of SHS Aviation B.V., and Mr Boris Bobek, Director of Edvard Rusjan Maribor Airport.
The scheduled weekly flights from Maribor to Split and Dubrovnik are operated in August on Tuesdays with a Fokker 50 turboprop aircraft. They might be extended to September.
In a few weeks, VLM Airlines will disclose more details about its Winter schedule that starts on October 29th, 2017.
Seats are on sale from EUR 39 on the Maribor-Split route and from EUR 49 on the Maribor-Dubrovnik route via www.flyvlm.com.
* One way including all taxes and non-optional charges. The price includes up to 20 kg of checked baggage and up to 10 kg of hand baggage.  Parking at Maribor Airport is free of charge for all passengers.
Meanwhile, VLM Airlines is also operating charter flights for an Italian tour operator between Ancona, Bari and Salerno on one hand, and eight destinations in Croatia, Greece and Montenegro (Brac, Split, Zadar, Corfu, Preveza, Zakynthos, Podgorica and Tivat).
VLM Airlines currently operates with a Slovenian AOC. It is still expecting a Belgian AOC.
Tuesday, August 8, 2017