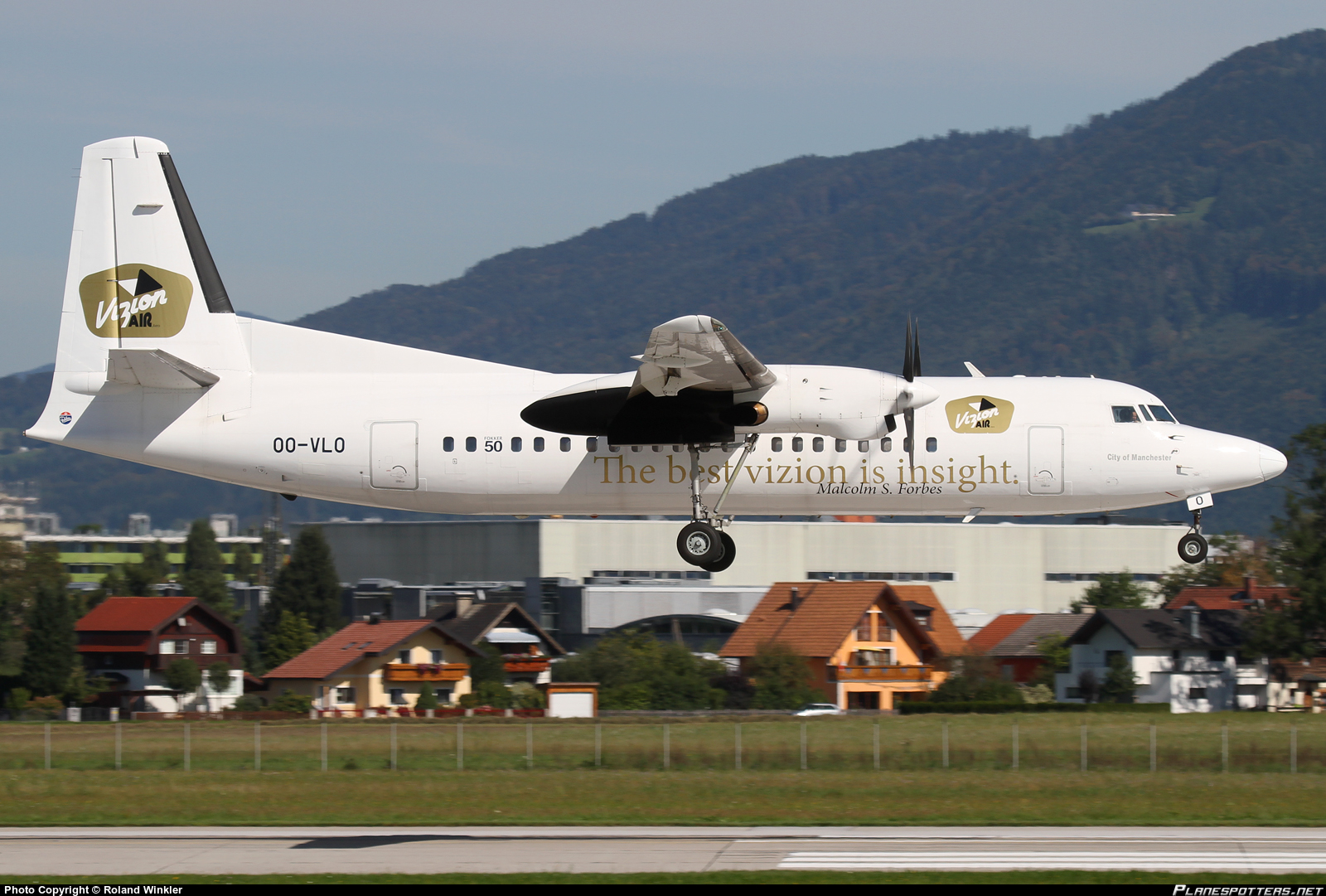 The Belgian charter company Vizion Air (a subsidiary of The Aviation Factory) adds a second Fokker 50 to its fleet in order to satisfy an increasing demand. Like the first one (OO-VLP), this aircraft will be based at Antwerp Airport and will be operated by VLM Airlines, which will provide the crew and the maintenance. 
Vizion Air operates charter flights for companies, groups, tour operators and other parties who require customized transport for e.g. sport competitions, cultural events, incentive trips.

The second Fokker 50, with registration OO–VLF, will soon be painted in the colours of  Vizion Air.
Besides the Fokker fleet Vizion Air also regularly uses third-party aircraft for its charter operations.

It looked at a Boeing 737 as well. "We are currently in talks to take a 737 in our fleet by the end of 2016," said CEO Carl Legein.