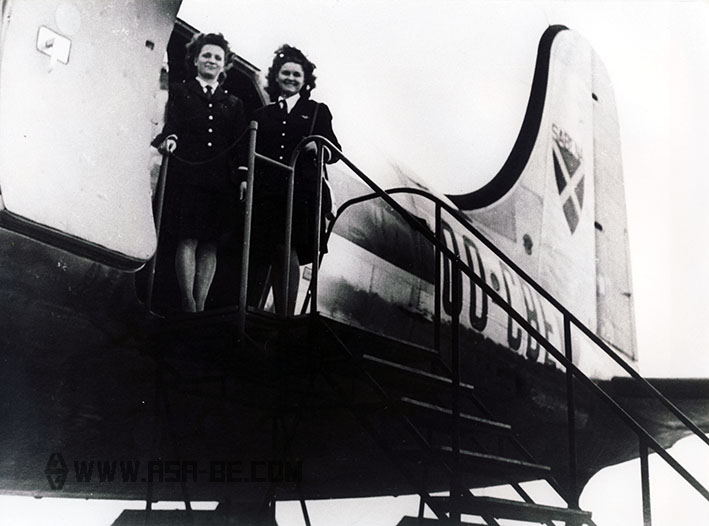 The crash happened exactly 70 years ago, on 12 May 1948 at 11:00. The Douglas DC-4, OO-CBE, operated on a flight from Léopoldville (now Kinshasa) to Brussels, Belgium. The aircraft was descending towards Libenge, the first stop on the route, when it penetrated a very turbulent line of clouds at an altitude of 700 feet. The aircraft lost height and crashed into a forest. "The pilot flew the aircraft into the active centre of a tornado at a low altitude and the aircraft was probably forced to the ground by a donwnward gust."
It was the deadliest accident for Sabena at the time and the second of three deadly Sabena crashes in 1948. It was also the deadliest in Belgian Congo before the country's independence in 1960, of the 32 people on board 31 were killed, leaving only 1 survivor.
The wreck was located the following day and the injured sole survivor was rescued. Rescuers searched for more survivors, but it quickly became clear that their efforts were in vain.
Sources: Wikipedia 1948 Sabena DC-4 Crash and Aviation Safety Network