The airline Germania has flown for the first time to Athens on Thursday and was received under a blue sky with the traditional water salute.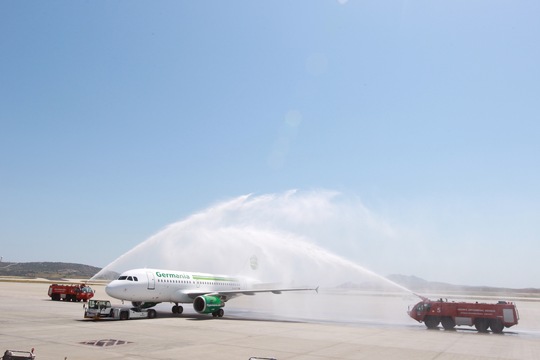 From the airport in Bremen, the green and white airline will be directly connected to the Greek capital twice a week. As of 12 July 2017, Nuremberg will also have two weekly connections.
Athens is a hub for Germania: through the codeshare agreement with the Greek regional airline Sky Express, Germania travellers can travel to more than ten different Greek islands, and experience a completely individual holiday and even make use of island hopping.