Fly Kiss intends to operate 11 routes within France and to London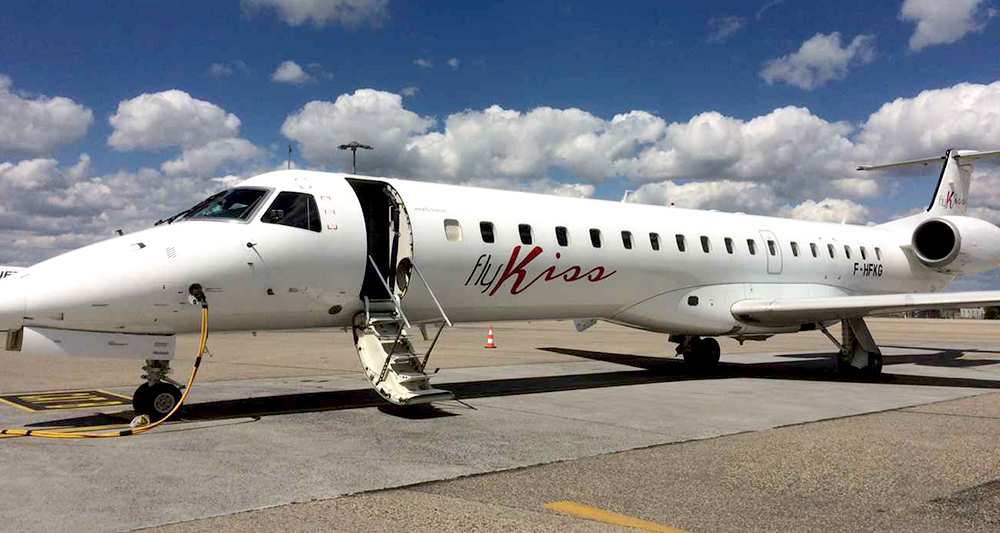 Fly Kiss is a new airline that will operate from the airports of Clermont-Ferrand, Lille, Nice, Strasbourg, Brest and London Luton as of November 7, 2016. The project is financed by private funds and hopes to attract 100,000 passengers in its first year.
Fly Kiss was created by Bruno Lechevin, an entrepreneur in the region of Clermont-Ferrand, head of Enhance Aero, a company specializing in aircraft maintenance, which employs 100 employees for a turnover of 25 million euros.
The group has launched incentive charter flight carrying government delegations, VIPs or artists on tour. For example, it carried the football players of Celta Vigo to Liege for a game last week.
It reaches a new milestone today with regular flights between 5 French cities and the English capital.
The flights will be operated by 49-seat Embraer 145 aircraft, with a minimum of three frequencies per week for each route. Three rates are available: basic, optimum and premium, depending on the degree of flexibility of the ticket.
The aircraft are operated under Slovenian AOC, through the subsidiary Si Avia bought one year ago. But the CEO wishes to clarify that the aircraft are based in France.
The Fly Kiss brand was born in early 2016, in response to a tender on the Lyon-Lorient route that was eventually delayed.
If the venture is successful, it could expand the fleet with the arrival of a seventh Embraer and thus additional routes.