From the 27th of March new Cyprus low-cost airline Cobalt will fly twice weekly to Brussels Airport: on Monday Cobalt has scheduled a morning flight, on Thursday the flight will leave Larnaca a few hours later.
In 2017 Cobalt will operate 7 A319-A320 aircraft; the A319 will be used for its flights to Brussels. Cobalt currently operates to:
Cyprus

Larnaca

Greece

Athens Thessaloniki Heraklion Chania

United Kingdom

London Birmingham Manchester (T1) Newcastle Cardiff Glasgow

France

Paris (T1)

Ireland

Dublin
Monday schedule to Brussels:
CO334 LCA 0730 – BRU 1110  A319
CO335 BRU 1210 – LCA 1720 A319
Thursday schedule to Brussels:
CO334 LCA 1020 – BRU 1400 A319
CO335 BRU 1500 – LCA 2010 A319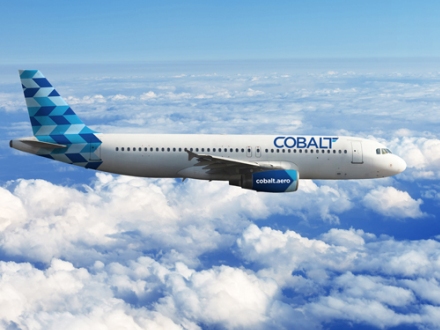 About Cobalt
Cobalt is a new international airline with its principal place of business in Cyprus. With a route structure across the UK, Ireland*, France and Greece. Cobalt will be the flag carrier for the Republic of Cyprus with a network of flying rights within all of the EU and additionally with special rights to the East and South of Europe. It will not only bring the world to Cyprus as an attractive destination, but will use Cyprus as hub to connect Asia, Middle East, Africa and Europe.
Cobalt is redefining the low-cost travel sector by combining the price flexibility and cost advantages of the low cost carrier business model with a high tech in-flight service delivery. Strategically positioned from its headquarters in Cyprus it services a market of over a billion potential customers with a product to appeal to both business and leisure travel segments. Cyprus is ideally situated as a destination, a gateway and a hub.