Aircraft leasing company BOC Aviation has delivered a Boeing 737-8 aircraft for lease to Eastar Jet. The aircraft is powered by CFM LEAP-1B engines."We are...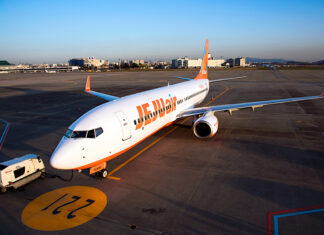 South Korean budget airline Jeju Air signed a preliminary deal to buy a 51% stake in unlisted low-cost carrier Eastar Jet for $58.93 million,...
Airline becomes the first airline in the Korean peninsula to fly the fuel-efficient 737 jet Eastar Jet continues to modernize its fleet and expand its...
1
2
3
...
461,168,601,842,738,816
Page 1 of 461,168,601,842,738,816