Although the Royal Belgium mint has ceased its coins and notes handling in Belgium (due to European production consolidation), it is still possible to collect coins and more. Perhaps you are also collecting the yearly set with uncirculated or circulated Euros from Belgium or other countries.
The set is named "Euroset Benelux 2019: The Airports of the Benelux." It is made of 8 euro coins from 2019; from Belgium, the Netherlands and Luxembourg. They are BU quality. In total, it is no less than 24 coins!
They are always popular to numismatic enthusiasts. And sometimes it even gets better. The 'Pièces Commémoratives – Herdenkings Munten' is producing a Benelux (Belgium, Netherlands, Luxembourg) set containing not only their respective Euros per country but also accompanied by a "beautiful thematic medal".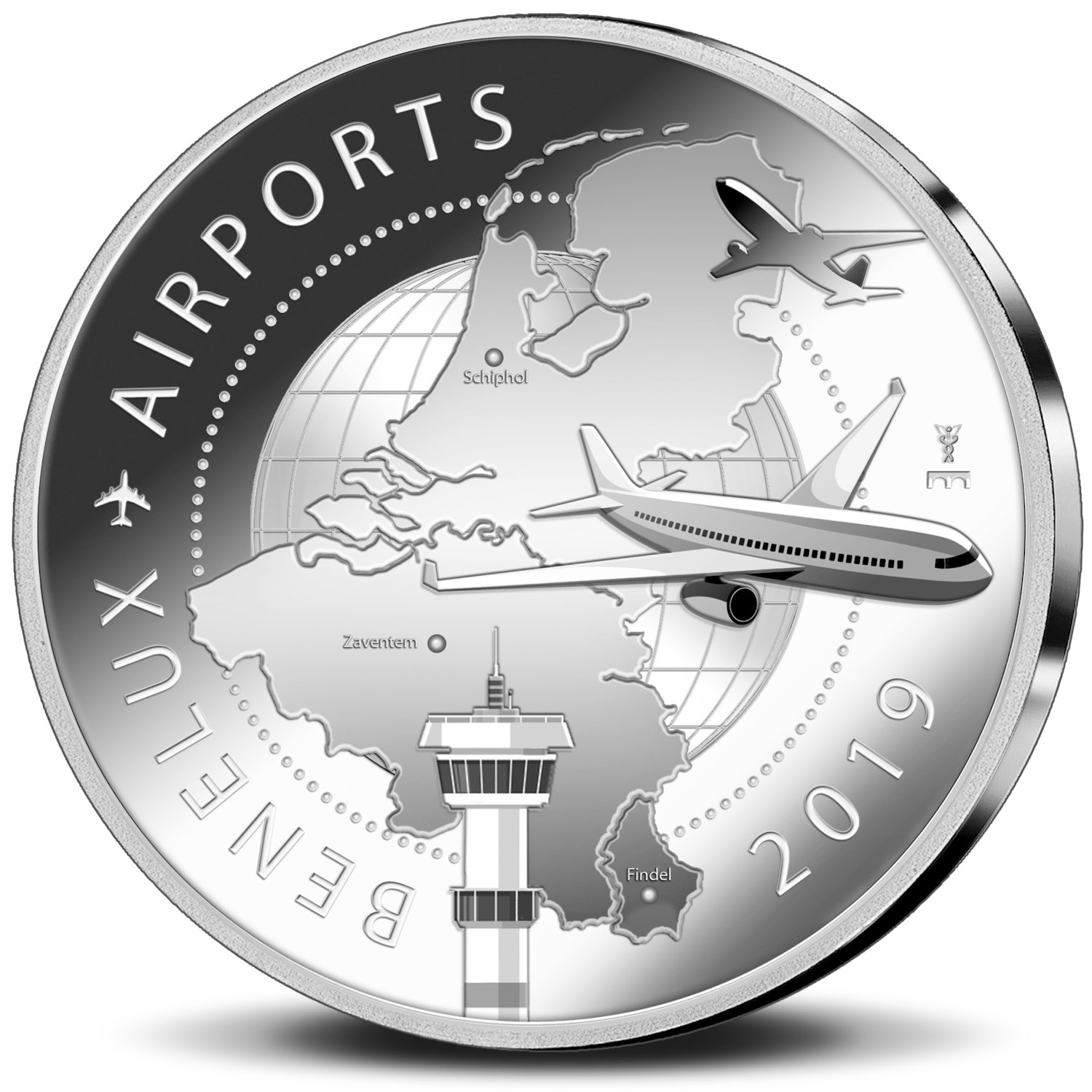 Delivered in a luxurious numbered pocket under the sign of the Benelux airports.
Specifications
Metal: Diverse
Diameter: 30mm
Brilliant Quality (BU)
Nominal value 11,64 EUR
Selling price 65 EUR (excluding shipping and handling)
Limited edition of 7,000 sets worldwide.
All coins are minted by the Royal Mint of the Netherlands.
Sold by official distributor of Belgian coins.
Disclaimer : Aviation24.be is sharing this information as we trust it might be useful in order to complete your collection. Aviation24.be is not affiliated to 'Pièces Commémoratives – Herdenkings Munten' nor receiving any compensation in exchange for sharing this information.