Share your favourite cultural experience for a chance to become a mileage millionaire*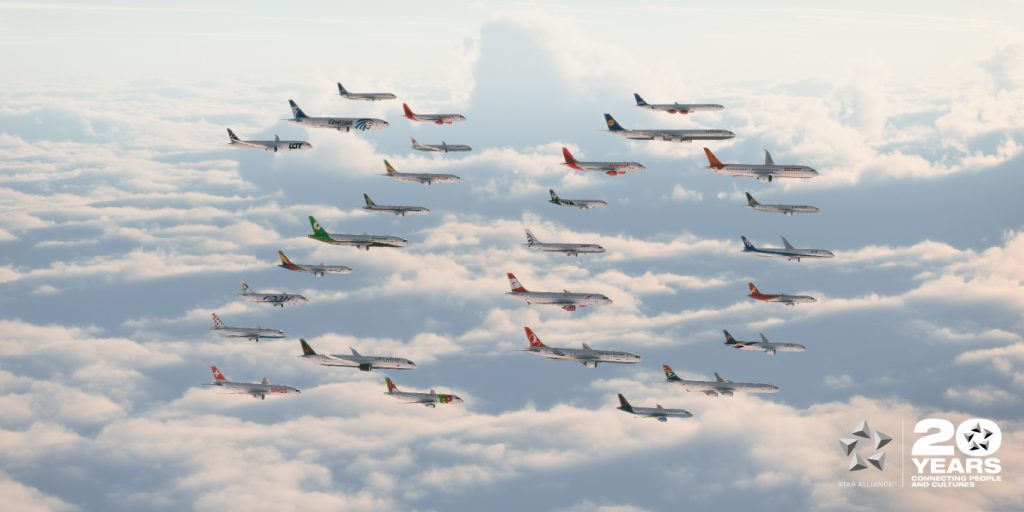 To celebrate 20 years of connecting people and cultures, Star Alliance and its 28 member carriers today announced the launch of a worldwide competition whereby customers can share their favourite cultural experiences with other travellers for a chance to win a million frequent flyer miles* from their selected Star Alliance Frequent Flyer Programme (FFP). All 21 Star Alliance FFPs are participating in the competition, which starts on May 14th and ends on July 31st, 2017.
"Each year, for 20 years, tens of millions of individuals have been brought together by international travel – made possible through the breadth of our Star Alliance network. This has benefited not only the travellers – but also the people they have met along the way," said Jeffrey Goh, CEO, Star Alliance. "As part of our 20th Anniversary, we are celebrating the strength of human and cultural connections. In order to continue building these, together with our member airlines, we are offering travellers a truly unique prize."
The online competition can be entered in four easy steps at www.staralliance.com/mileagemillionaire. First, select the Star Alliance FFP in which you wish to win the million miles and enter your FFP number. Participants who are not already members of a Star Alliance FFP can sign-up and receive a membership number online in order to participate. Next, upload a profile picture, or selfie, together with your favourite cultural experience. A built-in photo app will merge the two pictures and provide you with a choice of two unique silhouettes, one of which is used to enter the competition. In a third step, briefly describe your cultural experience, detailing what made it so special and how it relates to the broader Star Alliance anniversary campaign theme of connecting people and cultures. Lastly, provide your contact information in case your entry is selected as a winner.
The competition is available in all nine Star Alliance website languages, including Chinese (Simplified), Chinese (Traditional), English, French, German, Korean, Japanese, Portuguese and Spanish. Final judging will be carried out independently by Star Alliance's 20th anniversary partner, National Geographic, and winners will be announced on September 28th, 2017.
Cultural Experiences Map
All entries will go through a brief moderation process where they will be screened for basic photographic quality and other general criteria. Once approved, they will be posted in the new Star Alliance cultural experiences map located on the competition homepage www.staralliance.com/mileagemillionaire, providing customers from all over the world with an interactive map of insider tips and experiences from other savvy Star Alliance frequent travellers.
How to spend a million miles#
So if you won a million miles, what would you do with them? Here are some suggestions from the 21 Star Alliance FFPs: You could fly "Round-the-World in Style" and immerse yourself in over a dozen different cultures with a First Class Round the World ticket for you and you partner. Or what about flying 20 of your friends to a holiday in Hawaii (based on flights from Canada).
Prefer a family vacation? Then cash in your miles for intra-European flights to Southern Spain – unwinding with luxury hotel beach accommodations, audio books and Spotify accounts. With miles to spare for two suitcases and a rental a car, you can explore the beaches and towns in your own style (based on a Miles & More offer).
Need further inspiration? 
Still not quite sure where to go, and what to see? To further connect people and cultures in the future, each of the 28 Star Alliance member carriers has come up with a local piece of cultural inspiration. Founding airlines, Air Canada, Lufthansa, Scandinavian Airlines, THAI and United, have taken it one step further by challenging National Geographic's Travel Nomad, Robert Reid, to test their recommendations personally and report back on his experiences. In the Air Canada example, Reid was inducted into the Inuit way of life and taught how to survive in sub-zero Arctic temperatures. Lufthansa opted to fly Reid to the highest village in Europe, located in the Caucasus Mountains of Georgia, so he could watch the hazardous, high-altitude horse race in Ushguli. SAS chose to show Reid the city of Stockholm from a unique perspective, putting him on a rooftop trek across Sweden's capital, for a remarkable view of its architecture and a stunning 360-degree vista.  THAI asked Reid to ditch the comforts of the hotel gym for something more physically demanding – a one-on-one lesson at a Muay Thai gym in Bangkok. And finally, United took Reid to New Mexico to experience the annual Gathering of Nations festival and see how Native Americans display their culture by competing in various events. To watch the films of the five challenges, see  www.staralliance.com/culturalexperiences.
A further 23 cultural experiences selected by our member carriers can also be found at www.staralliance.com/mileagemillionaire and range from tile painting in Portugal to home cooking in Shenzhen, China, to joining the locals in Bogota turn major roads in the city into cycle paths on Sundays.
* Some FFPs are offering alternative/comparable prizes. Full Terms and Conditions can be found at:  www.staralliance.com/mileagemillionaire.
# Examples provided by individual Star Alliance FFPs and travel in some cases is calculated from specific origins. Terms and Conditions of the individual FFPs apply.
As the competition go live date is 14MAY17, some links will only work as of that date.
Frankfurt, Germany, May 13, 2017