Passengers travelling via Dock E can now spend time on an observation deck or book a personal guided tour in the midst of passenger flows. Both services enhance the quality of time spent at Zurich Airport.
The visitor services for interested members of the public have been a tradition for over 60 years at Zurich Airport. In order to offer passengers an opportunity to experience the fascination of flying up close and to further enhance the quality of the time they spend at the airport, the airport operator is now launching two new services.
Beginning on 8 May 2017, passengers travelling from Dock E can spend time on the Dock E observation deck during certain hours. Situated in the midst of the three runways, observation deck E offers fresh air before departure and a spectacular view of arriving and departing aircraft. The A380 – currently the world's largest passenger aircraft – docks in immediate proximity to the observation deck several times a day and can be observed live and up close. Telescopes on the observation deck and play equipment for children round out the offering. Admission is free of charge for passengers.
In summer, observation deck E is reserved for public tours and special events at certain times on Wednesdays, Saturdays, Sundays and public holidays. Observation deck E will remain closed to passengers during these times. In the winter months, observation deck E is open daily from 8 a.m. until 7 p.m. continuously for passengers.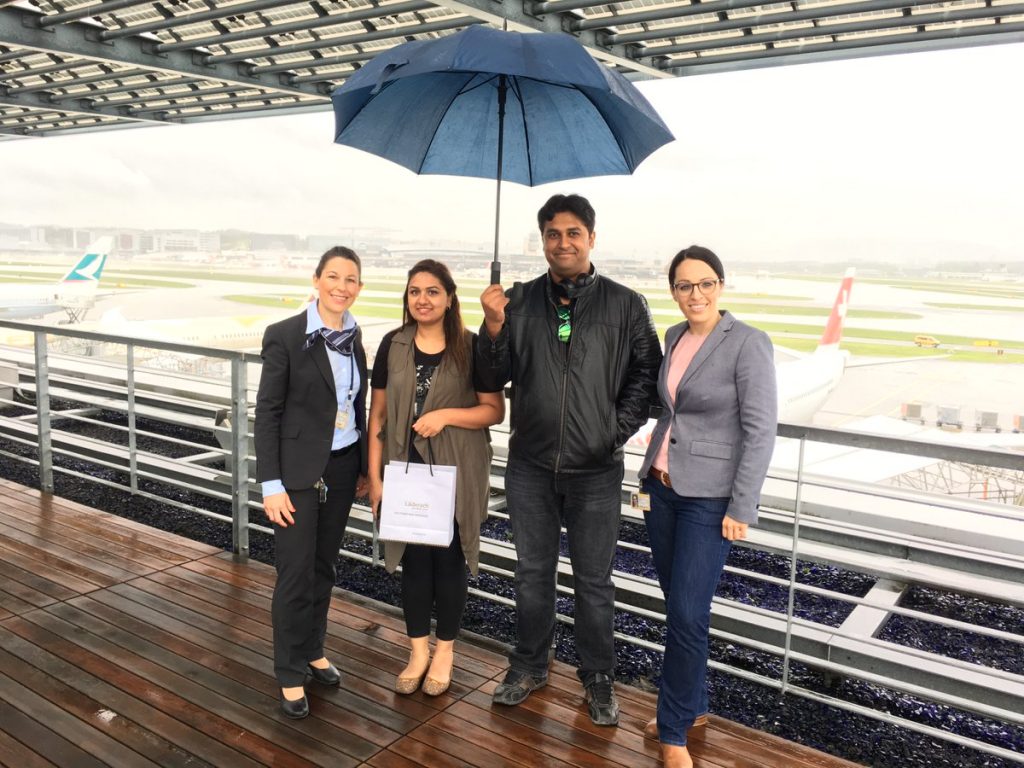 Dock E passenger observation deck summer opening times:
Monday, Tuesday, Thursday, Friday 8 a.m. – 9 p.m.
Wednesday 8-11:30 a.m. and 5:45-9 p.m.
Saturday 8-10:30 a.m. and 5:45-9 p.m.
Sunday 8-10:30 a.m. and 5:45-9 p.m.
Details of the passenger observation deck: https://www.zurich-airport.com/passenger-observation-decks
Passenger guided tours – a world first
Tours led by trained guides provide passengers with plenty of valuable information about airport operations. The meeting point and start for all tours is the Airside Center – the hub for all departing passengers. Dock A, Dock B, the apron, the baggage sorting equipment and observation deck B are other possible stops on the approx. 90-minute tour, which is one-of-a-kind in the world. Tours for individuals or groups of up to eight persons can be booked daily between 9 a.m. and 9 p.m. A guided group tour costs 200 Swiss francs. The prerequisite is a flight ticket valid for the day of the tour. The tour must be booked online at least four weeks in advance.
Details of passenger guided tours: https://www.zurich-airport.com/guided-tours