Dutch police officers and the Royal Netherlands Marechaussee have prevented the smuggling of 11 Albanian adults and 3 young children between Belgium and England. According to a police statement its the first time in the Netherlands that an aircraft is used in an attempt to smuggle people.
Nine suspects between 29 and 62 have been detained and are currently being questioned. The two pilots have an English nationality, two men who transported the Albanians by bus to Belgium have a Dutch nationality while the remaining five suspects have an Albanian origin.
Yesterday evening two buses were halted on the A27 highway near Breda, both Dutch drivers were arrested. The five Albanian male occupants were heard as a witness while the Albanian women and children were taken elsewhere.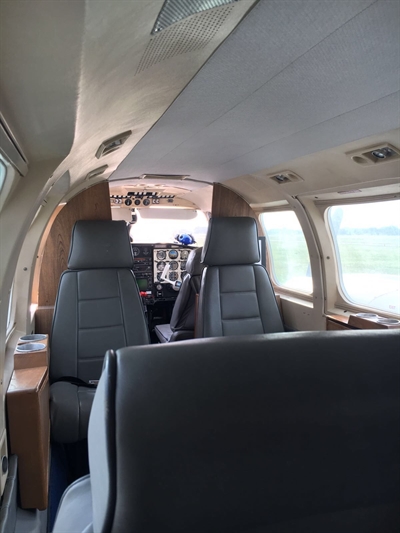 Earlier that day an observation team at Teuge Airport witnessed how the two English pilots prepared the aircraft, a Piper PA-31-350 Navajo Chieftain registered G-OETV for a flight through Belgium (the Belgian airport has not been disclosed) and presumably England as destination. Both English pilots were arrested at Teuge Airport.
The small plane with eight seats (two pilot seats), a flying license and aeronautical charts were seized. (note from the editor: is it safe to fly an 8-seater with 13 adults and 3 young children, weight-related ?)
Last Tuesday (4 july) an investigation was launched, based on information obtained from research. It is the first time in the Netherlands that smugglers try to smuggle people by air. Normally other means of travel are used like car, bus, truck and/or boat.
The nine suspects have been detained.
Forum discussion: http://www.luchtzak.be/forums/viewtopic.php?p=353306#p353306