A fire has been reported inside Ciampino Airport, this morning (19 February). Passengers and employees have been evacuated by security personnel onto the main square outside the terminal building. Around 08:00 (UTC +1) the fire alarm sounded and the subsequent evacuation took place in an orderly manner. Firefighters and rescue services quickly arrived on scene. Meanwhile, flights have been halted.
Ryanair already cancelled three flights: FR 3019 (towards Cologne), FR 9397 (towards Vilnius) and FR 8331 (towards Prague).
According to the first findings, the fire started from the basement area below the Schengen zone of ​​the airport. The evacuation was launched the moment smoke from a gap was noticed. On the incident, Aeroporti di Roma (ADR) said: "As a precaution, Ciampino terminal was temporarily evacuated. Presence of smoke has been recorded in an underground area, without consequences for passengers and infrastructure. ADR personnel are assisting passengers that are waiting for the airport to return to full activity."
For information on the status of your flight arriving and departing from Ciampino Airport please contact your airline via http://www.adr.it/pax-cia-compagnie-aeree.
Update: air traffic is resuming as Ryanair currently has four flights in the air towards Ciampino.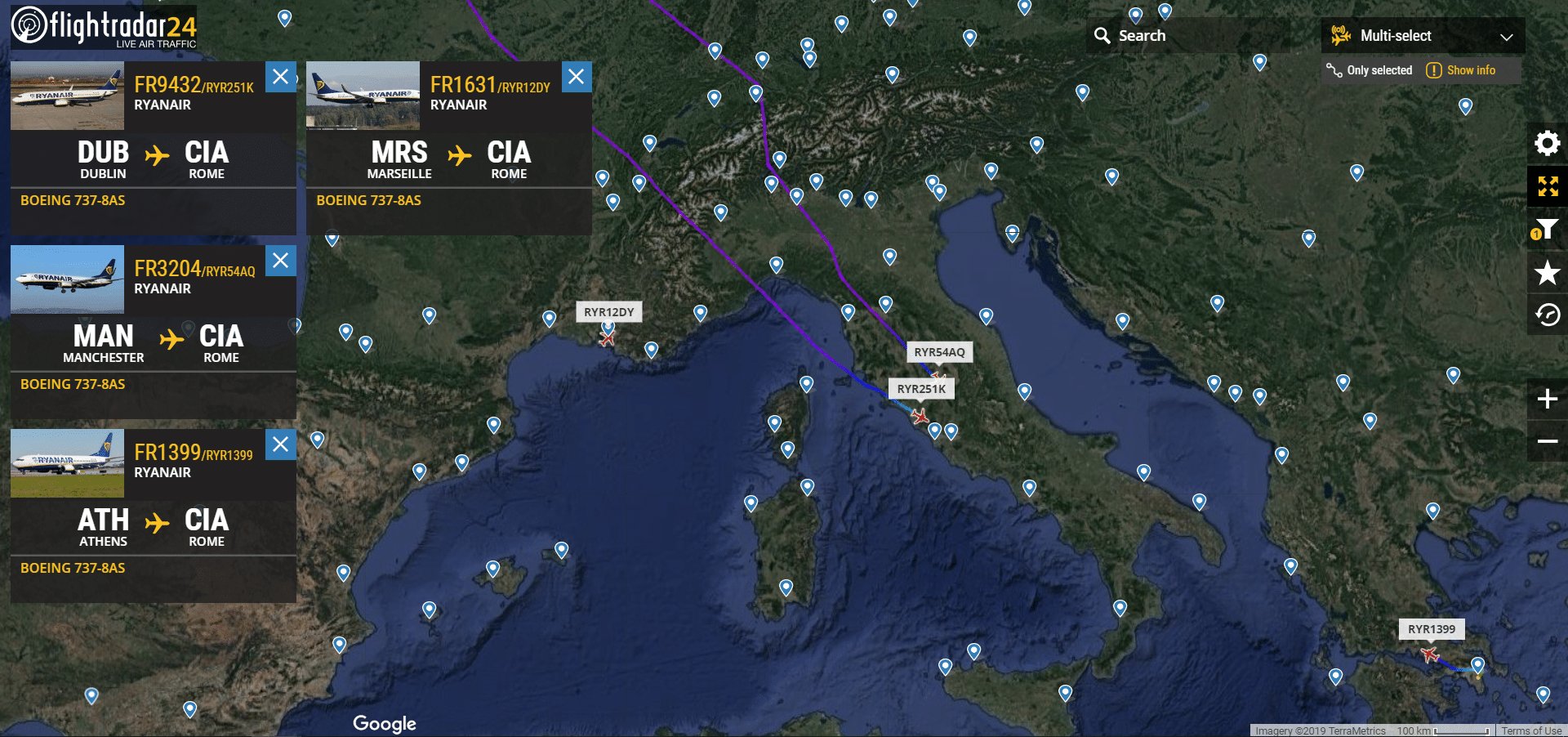 @Ryanair Rome Ciampino airport closed because of a fire: will flights be delayed or cancelled? I'm supposed to be on flight FR6106 to Brussels at 9:30 but no one can enter Departures… 😕

— Jessica Phelan (@JessicaLPhelan) February 19, 2019
@Ryanair Any news on what is happening at Ciampino airport ? We're due to fly at 10.45 Italian time… pic.twitter.com/EZG9ZX1z9x

— Darren Irvine (@Worsthornelad) February 19, 2019
Per informazioni sullo stato del proprio volo in arrivo e in partenza all'aeroporto di Ciampino si consiglia di contattare la compagnia aerea: https://t.co/Un8Husn1ov pic.twitter.com/2ljudntS7E

— Aeroporti di Roma (@AeroportidiRoma) February 19, 2019