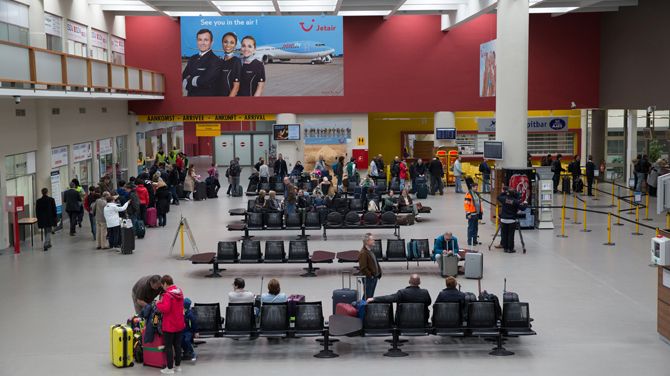 The passenger terminal of the airport of Ostend-Bruges will be upgraded. After the attacks on Brussels airport, Ostend had to process tens of thousands of extra passengers and found out that the airport's infrastructure needed to be adapted.
This will include an additional conveyor belt for the luggage of passengers. "If you only have one and it does not work, then you have a problem," said CEO Marcel Buelens.
"So there be a second conveyor belt in the arrival hall. There will also be a doubling of the security equipment before departures. We now have two machines to check passengers, we aim to get four. There will also be a very large area with a brasserie, a coffee shop and shops. That was all planned, but we are a bit in a hurry now. "
The new passenger terminal should be ready by the summer of next year.
Ostend Airport accommodated 580 extra flights and 84,700 extra passengers since the 22 March attack at Brussels Airport.