Quality offensive meets with auditors' approval
Bavaria's gateway to the world has now become Europe's first five-star airport. The coveted title, considered the "Oscar of aviation" in the industry, is granted by the London-based Skytrax Institute. The auditors from that independent organization spent months examining every aspect of the Bavarian hub.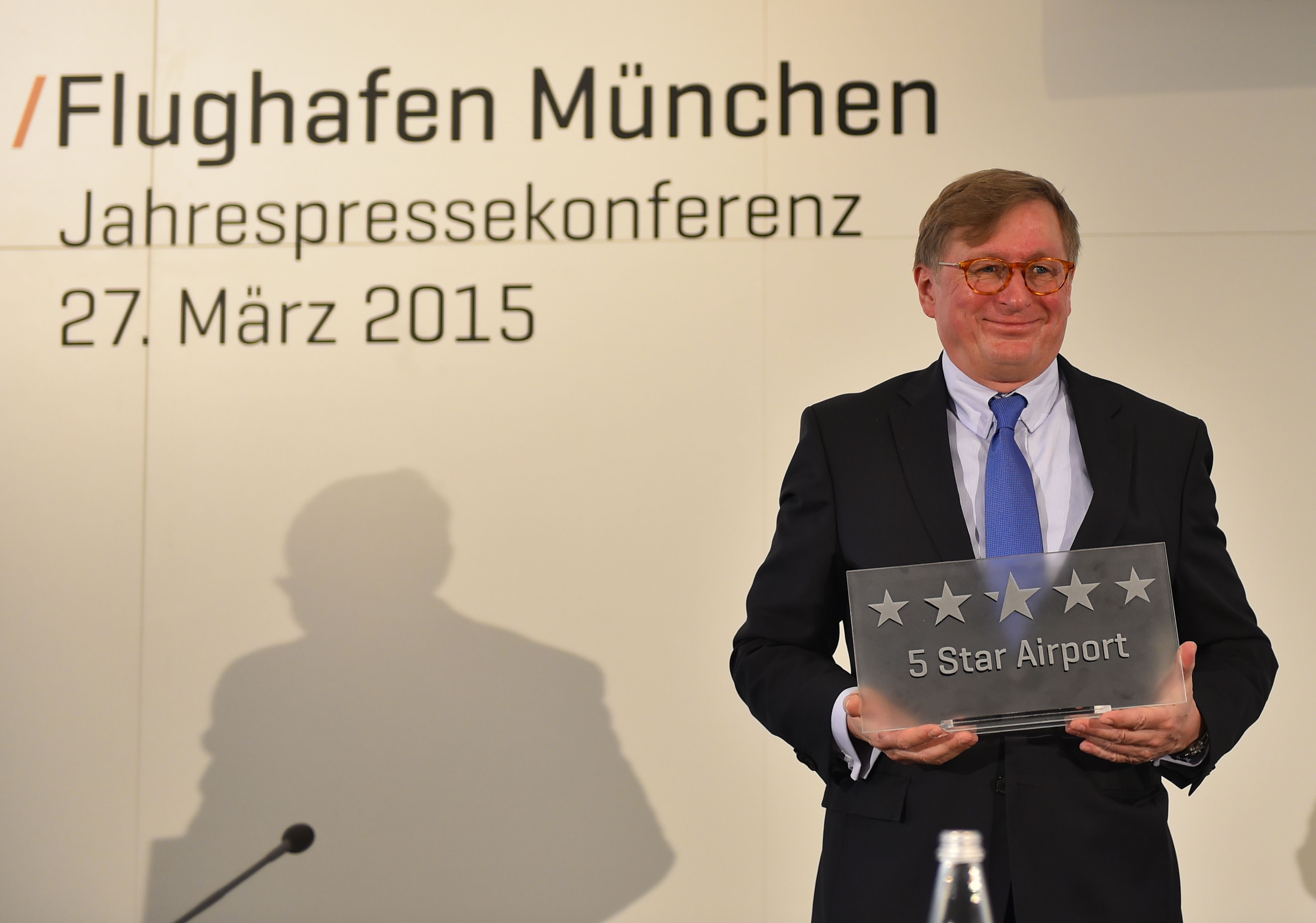 The airport launched a quality offensive back in 2013 to develop and continuously improve its performance in the five categories "First-class ambiance and comfort", "Range of services and amenities", "Efficient processes", "Ease of transit through airport" and "Outstanding friendliness".
For Munich Airport CEO Dr. Michael Kerkloh, this seal of approval is a further confirmation of the high-quality work delivered by the entire airport family: "Alongside the Asian airports Singapore, Seoul, Hong Kong and Tokyo-Haneda, Munich Airport is the fifth airport to join the five-star club – and the first in Europe. We owe this success not only to our hard-working project team, but ultimately to our entire airport workforce."
To earn five-star status, an airport must present a seamless high-quality experience along the entire travel chain. The criteria range from clear signage and navigation to outstanding service, attractive shopping and dining, immaculate cleanliness and a modern ambiance.
To meet the auditors' stringent standards, Munich Airport planned and implemented an entire package of measures. In Terminal 2, for example, two departure areas were tastefully redesigned as recreation areas where passengers can turn waiting time into a quiet time to relax or get some work done. Comfortable seating and reclining benches combined with subdued lighting and attractive plant arrangements create a relaxed and pleasant setting. In addition, the departure areas in both terminals are now fully equipped with electric outlets and USB connections for notebooks, tablets and mobile telephones. And since the summer of 2014, Munich Airport has provided wireless internet access free of charge with no time limits.
To help passengers and visitors find their way around, Munich Airport has developed its own information system: InfoGate. At 13 InfoGate counters throughout the airport, they can speak directly to information service staff who appear live on the screen. And at the approximately 70 InfoGate terminals, touchscreens can be used to request information on flights, navigation in the airport, shopping options and other services.
The quality campaign in Terminal 2 was carried out in close consultation with Lufthansa. Incidentally, Lufthansa implemented a project at the same time for certification as a five-star airline. Other partners such as the Federal Police also made vital contributions to help the airport achieve five-star status: for example by implementing the EasyPASS identity screening system to simplify the entry and departure of passengers in Munich. More than 100,000 arriving and departing passengers per month now use this accelerated screening process.
To get more exact information on customer satisfaction, "feedback machines" were set up all over the airport at which passengers provide direct input on their experiences at the airport. Kerkloh noted: "This should make it clear that we have no intention of resting on our laurels. On the contrary, we plan – with the help of our customers – to keep working on the continual improvement of our services in the future."
Related articles