Munich Airport will continue to contribute Bavarian expertise to expansion activities at airports in the Arab states of the Persian Gulf through projects in Doha (Qatar) and Muscat and Salalah (Oman). On a visit by a delegation from Munich Airport (FMG) headed by airport CEO Dr. Michael Kerkloh, the cornerstone was laid to continue and expand the cooperation with the partners in those states. Summing up the results of the trip, Kerkloh called it a major success: "To date, Munich Airport has successfully provided support in 25 airport projects on four continents. As emphatically demonstrated by the agreements we have now signed, our expertise will continue to be eagerly sought after in the future, in particular in the Arabian Gulf region." Dr. Markus Söder, the Bavarian minister of finance and chairman of the FMG Supervisory Board, welcomed FMG's latest commitment: "Munich Airport is Bavaria's calling card for the entire world. As an international air transportation hub, it is enormously important for the Bavarian economy. The skills of our experts have been in demand around the globe for many years. That's something Bavaria can be proud of."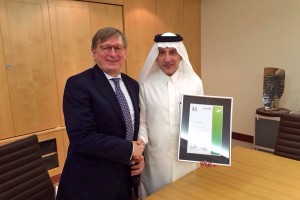 The FMG consultants have been active in Qatar, the first stop for the delegation, since 2009. With their expertise they helped to ensure a smooth start of operations for Hamad International Airport in Doha, the capital, last May. Prior to the opening, the Munich specialists organized and coordinated 125 days of test operations. FMG also planned, prepared and executed the move to the new location. With a total volume of 3,000 truckloads of materials, it was successfully completed within just a few hours. The next assignment for the Bavarian experts will be to help optimize the new airport and prepare the next phase of expansion.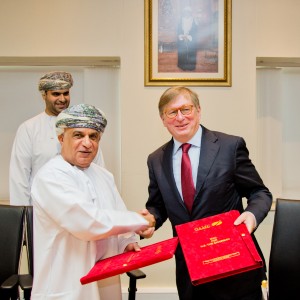 In Muscat, the Omani capital, the second stop for the FMG delegation, the representatives of both partners signed an agreement to continue their cooperation at the airports in Muscat and Salalah. In Muscat, an extensive expansion program is slated to quadruple the annual passenger handling capacity to 48 million. All of the expansion measures, including the new terminal, are scheduled for completion at the end of 2016. A new runway and control tower went into operation in December 2014. The expansion work at Salalah Airport in the south of Oman also includes a new runway, a new tower and an additional terminal.  At both locations the FMG consultants will support the local partners in particular with the preparations to open the terminals, including the testing of the baggage systems. In addition, the Munich experts will help to prepare the relocation and provide training at both airports.
Press release 2/02/2015