Conceived by two employees, the service is new to Saint-Exupéry airport in Lyon, and is also a first in France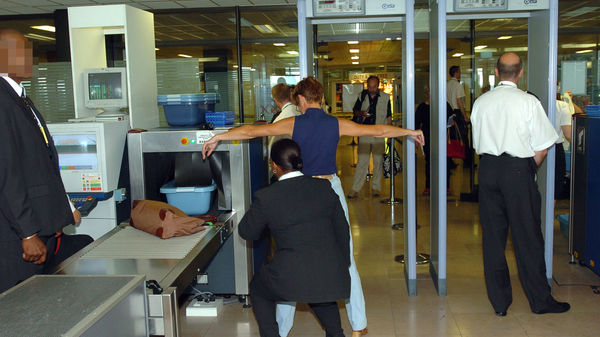 Passengers from whom were confiscated object which they liked and had forgotten to remove from their pocket, bag or cabin baggage can now retrieve them if they are small – Swiss knife, barrette, perfume bottle, kit, nail clippers -, provided they pay 12 euros.
They must simply fill an envelope with contact information, which will be shipped to them with the object. This service was set up in early July and has already proven useful in Lyon where each month, more than 3000 items are confiscated and accumulate in containers before destruction.
It looks stupid, but we were the first to do it
The idea germinated in the head of two employees of the group and was implemented in three months. This redirection service, a first of its kind in France, is tested throughout the summer 2016. It potentially affects 1,000 objects on 3,000 collected each month, because at the moment only small objects – knives, scissors, by example – can enter the package developed for this experiment. The person in charge of innovations in Saint-Exupéry states that if the test is successful, new containers for bulkier objects can be considered. Besides, Frédéric Fouchier thinks of providing the idea to other airports.
A service that should avoid a number of irritations
Since some items are prohibited in the cabin, many objects, precious to their owners, were confiscated and therefore lost. Marie-Hélène POICON would have liked to have this service a few years ago
They confiscated me a punch that came to me from my father and that I liked very much
Source: France Inter