New service from Hamburg Airport and Hamburg Wasser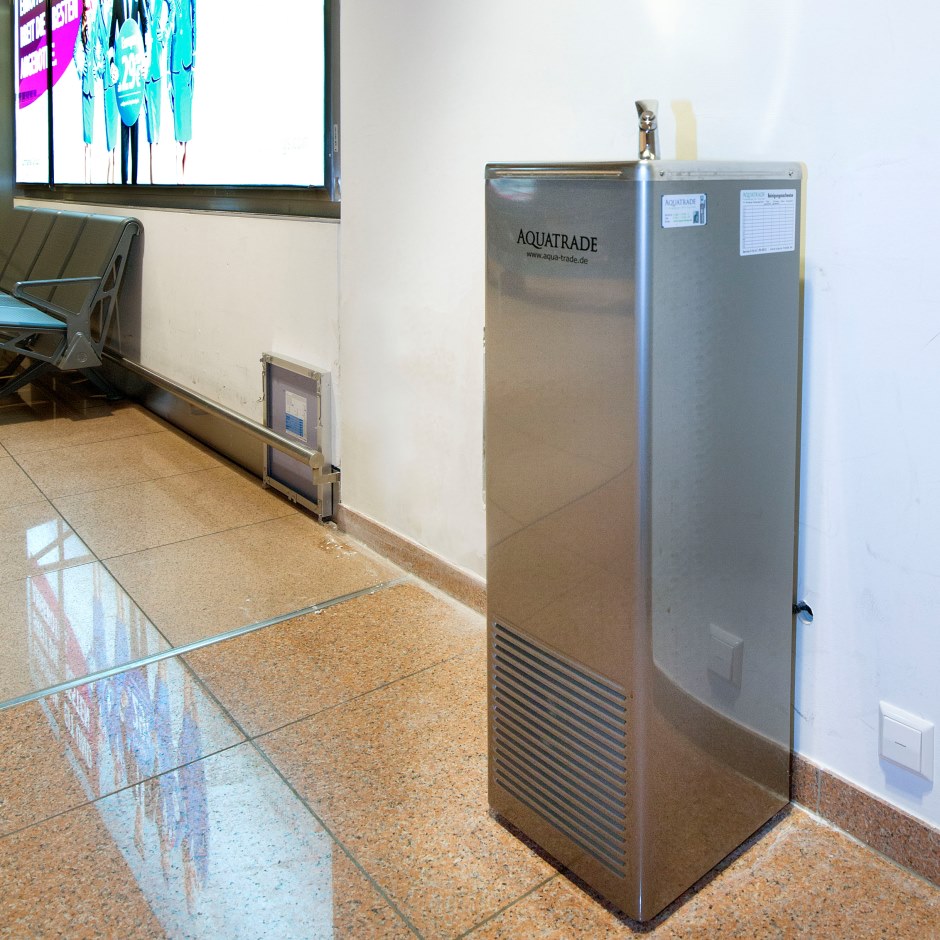 In cooperation with Hamburg Wasser, Hamburg Airport is now providing free drinking water to its passengers. At a total of four drinking water dispensers, passengers will be able to quench their thirst or fill their own bottles with chilled water. Two water dispensers are located in the airport's security-controlled area, near the gates in the northern and southern passenger pier. Two further water dispensers have been installed in the baggage reclaim area.

"Hamburg Airport is one of the first commercial airports in Germany to offer drinking water free of charge," said Michael Eggenschwiler, CEO of Hamburg Airport. "This new service presents passengers with the choice between free drinking water and the discounted mineral water available from the shops at the airport. We are responding here to a request from our passengers, increasing both service quality and satisfaction."

"The four new drinking water dispensers make it easier for passengers to make sure they drink enough whilst travelling," explains Michael Beckereit, Managing Director of Hamburg Water. "Hamburg Wasser guarantees the impeccable quality of drinking water in the city, which means that guests can be sure that the water from the tap is a healthy thirst quencher."

Hamburg Wasser's sources its drinking water 100-percent from ground water and continuously monitors the quality in an in-house laboratory. Hamburg Airport's supply comes from the Walddoerfer waterworks, where the ground water is sourced from a depth of between 145 and 370 meters.

With the hashtag #hh2o2go, passengers can share their pictures and memories with the new service on social media.
21.10.2016