Andrea Pal appointed CEO of Fraport Brasil
Concessions run for 30 years at FOR and 25 years at POA
Website online at http://fraport-brasil.com/en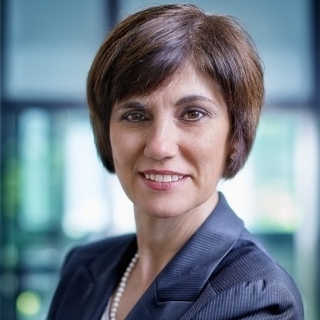 Fraport AG has signed the concession agreements with the Brazilian government for managing and developing Fortaleza (FOR) and Porto Alegre (POA) airports.  Following its double airport win at the government's public auction on March 16, 2017, Fraport AG has been planning and creating the foundation for the new Fraport Brasil airport companies, which are expected to take over operations at the Fortaleza and Porto Alegre gateways by the beginning of 2018.  Before the concession signing could take place, Fraport AG had to establish Brazilian subsidiaries.
Dr. Stefan Schulte, Fraport AG's executive board chairman, underscored the importance of the company's expansion to Brazil and the signing of the concession agreements:
We have been closely watching the Brazilian market for some years and are excited to be operating at not one, but two airports.  We are convinced of the great potential offered by the strategic, 'best-located' gateways of Fortaleza and Porto Alegre.
Attending the Brazilian government's official ceremony for the signing of the concession agreements, Aletta von Massenbach, Fraport AG's senior executive vice president for Global Investments and Management, further explained:
We are working closely with Infraero – the current operator of the two airports – along with the SAC (Civil Aviation Secretary of the Brazilian Presidency), ANAC (National Civil Aviation Agency), and other competent state institutions in advancing the transition process for handing over operations at both airports.  The concession agreements outline vital mandatory infrastructure projects that will significantly enhance overall operations, service performance and capacity – thus benefitting airlines, passengers, airport business partners, as well as helping drive economic development in the respective airport regions served by Fortaleza and Porto Alegre airports.
Under the terms of the concession agreements, Fraport Brasil is required to develop the infrastructure at Fortaleza and Porto Alegre airports via a so-called Mandatory Construction Program that includes expansion of the existing terminals, extending the existing runways, refurbishing taxiways and apron areas, and re-designing the airport road system.  Furthermore, both airports will receive new automated baggage management and security screening systems, and new aircraft boarding bridges.  In addition, numerous refurbishment projects will be carried out at the existing passenger terminals of FOR and POA.  Free high-speed Wi-Fi will also be introduced in passenger areas to improve the customer experience.
Schulte also announced the appointment of Andrea Pal as the chief executive officer of Fraport Brasil:
She is a highly respected aviation executive and a Fraport Group veteran with more than 16 years in the international airport business."
Pal brings to Fraport Brasil wide-ranging experience in international airport management; strategic and financial development in different business environments; airport financing; as well as infrastructure development and management (see accompanying biography).  During her past seven years at Northern Capital Gateway (NCG) — the consortium involving Fraport that manages Pulkovo Airport in St. Petersburg, Russia – Andrea Pal has held executive management responsibilities and served as deputy general manager and chief financial officer. Schulte stressed:
Andrea Pal has played an instrumental role in the overall financial management of Pulkovo Airport, along with overseeing project financing, tendering as well as financial management of major construction projects – like Pulkovo's popular new international terminal.
At the same time, St. Petersburg has achieved strong passenger and route development, plus high marks for enhanced facilities and customer service.  Schulte concluded:
Fraport extends special thanks to Andrea Pal for her outstanding contributions to Pulkovo Airport and the profitable development and value creation of our NCG investment.
Andrea Pal commented on her future task of steering the helm of Fraport Brasil:
I am honoured to serve as the CEO of Fraport Brasil.  Moving from one BRIC country in the northern hemisphere to another in the southern hemisphere is an exciting new challenge.  I look forward to leading the Fraport Brasil team in South America's largest market.  Our commitment is to create two modern, efficient and customer-oriented gateways.  By leveraging Fraport's extensive expertise and the energy of our future team that we are attracting to Fraport Brasil, we will successfully launch a new era of air transportatio at Fortaleza and Porto Alegre.
More details about Fraport Brasil are available via the recently launched website at http://fraport-brasil.com/en.  As the project proceeds, additional information will be added to the website.  Later, individual websites (with passenger and B2B information) for Fortaleza and Porto Alegre will be launched in tandem with the transfer of operations to Fraport Brasil.

28.07.2017