New lounge spans an area of 1,300 square meters – An oasis of luxury and peace in the Terminals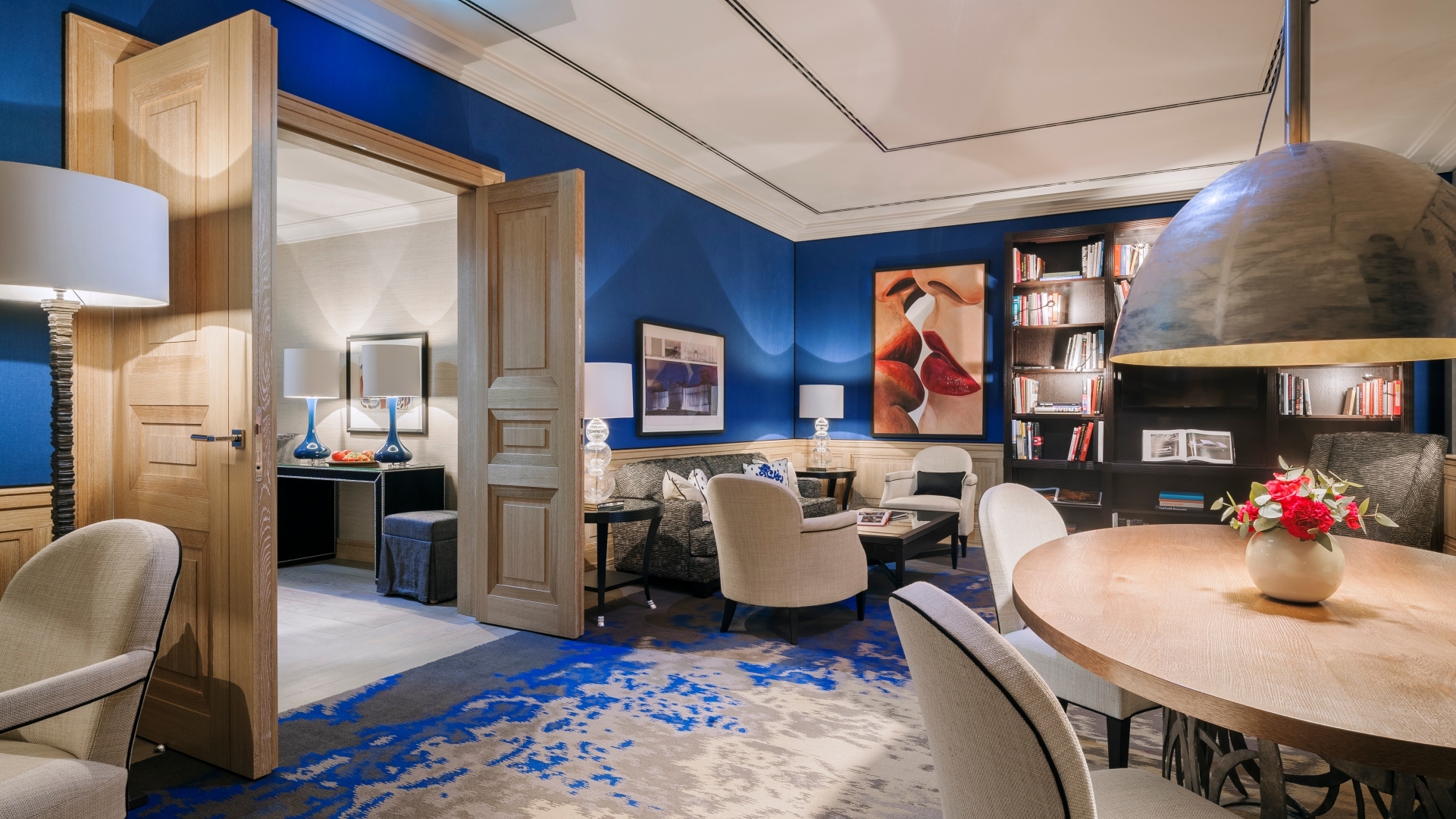 Relaxation and total privacy in one of various luxury suites with marble bathrooms, a drink at a well-stocked bar, a cigar in a smoking lounge, or an invigorating game of table soccer before departure: all of these things, as well as many other deluxe amenities that match the standards of a five-star hotel, can now be enjoyed by guests in a newly designed VIP lounge at Frankfurt Airport. Today the new facility of VIP-Services was officially inaugurated in the B Transit zone in the presence of numerous invited celebrities, diplomats and media representatives. Culminating two years of construction and the investment of a sum in the lower eight-digit euro range, the new 1300-square-meter lounge defines a new international standard of comfort and opulence while extending the existing VIP-Services facilities in Transit A.
Anke Giesen, Fraport's Executive Director of Operations, said: "We have created an extraordinarily luxurious place of refuge away from the busy gates: an oasis of rest and relaxation for travelers with high expectations. It makes guests feel both right at home and thoroughly taken care of."
The concept is a huge success. Internationally active artists including Bill Kaulitz, the lead singer of Tokio Hotel, are enthusiastic about the airport's VIP offering: "Especially when we go on international trips, Frankfurt Airport is our first choice, mainly because of the VIP lounge. The team always makes everything totally relaxed and easy for us. Traveling couldn't be any nicer than this."
Guests can choose freely between privacy and company: besides eight differently sized and designed private suites with their own bathrooms and a direct view of the apron, jointly usable lounge areas are at their disposal. They include a cigar lounge, a gaming lounge equipped with consoles, a pinball machine and table soccer, and a spacious main lounge with a bar.
High-speed Wi-Fi and a conference room also allow travelers to work in a pleasant ambiance before taking off. A selection of international dishes and snacks can be ordered. Even unusual requests can be met, whether they are caviar, camel's milk chocolate or homemade lentil soup. There is a fleet of luxury vehicles for getting guests to and from the airport and gates, even including a Bentley Mulsanne.
The new second facility is Frankfurt Airport's response to the burgeoning demand. COO Giesen said: "It's true that our VIP services only address a relatively small group of affluent clients with an especially great need for privacy. But this group is steadily growing, along with what its members expect from an airport. Thanks to the new lounge, we're now excellently prepared to meet these expectations―and word is definitely going to get around fast." Fraport took advantage of the new facility's inauguration to generally reposition the VIP services and establish a new image and range of services. Customers can now get in touch via a separate Web address at www.vip.frankfurt-airport.com.
Consistent with the slogan "Gute Reise! We make it happen", the airport's operator, Fraport, goes all out to meet passengers' individual needs. Fraport continually develops and introduces new services and facilities to enhance customers' experience and increase their satisfaction with Germany's most important transportation hub. And the new VIP lounge now intensifies this focus in the luxury segment as well.
18.01.2017