Goal is to expand flight frequencies and launch specialized passenger services at Frankfurt and Beijing Hubs
Fraport AG, Beijing Capital International Airport Co. Ltd., and Air China signed a Memorandum of Understanding (MoU) on September 21 in Beijing, for future cooperation in expanding flight frequencies between the two hubs of Beijing (PEK) and Frankfurt (FRA).  In addition to coordinating communications and marketing activities, the MoU will focus on developing special customized airport services at the representative airports for passengers of both countries.
Speaking at the MoU ceremony Fraport AG's senior vice president of sales and customer service, Winfried Hartmann, said:  "This cooperation agreement underscores the growing importance of Frankfurt as a preferred gateway to Germany and Europe for Chinese leisure and business travelers.  In the future, we will be able to expand traffic connections to and from China which is vital for Germany's export economy and tourism industry.  At the same time, both airports will be able to match their service offerings to the specialized needs and wishes of passengers at the corresponding airports."
Already in the spring of 2016, Fraport started cooperating with the VIP Service company of Beijing Capital International Airport to enhance the travel process by offering jointly standardized product offerings at both airports.
"The choice of Frankfurt as the first European airport for this type of cooperation can be attributed to the excellent facilities and processes for transfer passengers and the large number of flight connections available at the Frankfurt hub.  We look forward to future cooperation with our partners in China," stressed Hartmann.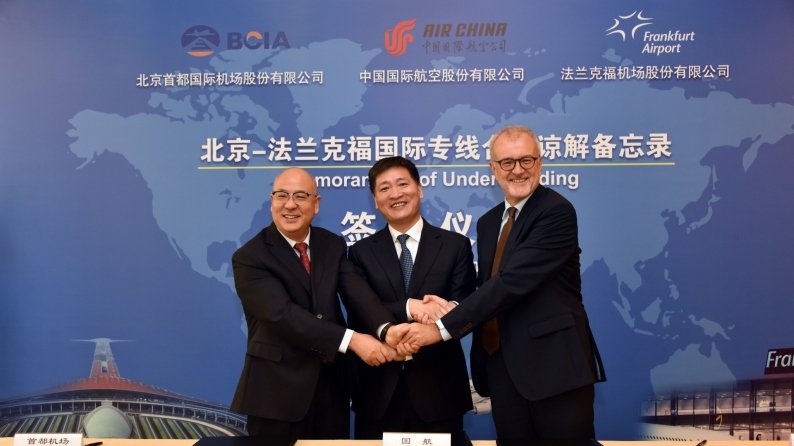 22.09.2016