Expanded online shopping and ordering options at airport lounges and in-flight
Lufthansa and Fraport have partnered to create new digital shopping possibilities for passengers at Frankfurt Airport. In the future, more comfort, quality and choice will be available to our passengers online throughout their entire journey. With "Lounge Shopping", Lufthansa and Fraport now offer the first joint service platform in selected Lufthansa lounges at Frankfurt Airport. The platform enables travelers to use available iPads for purchasing exclusive products from airport stores and have them delivered within half an hour. The online product range extends from fine delicacies and spirits or fashionable accessories to practical travel goods and leather goods.
In the coming months, the product range will be further expanded. In addition to "Lounge Shopping" for departing passengers, a new "Inflight Shopping" service for incoming travelers will also be introduced during the first quarter of this year. On long-haul flights to Frankfurt, Lufthansa passengers may purchase exclusive products from airport stores during their flight and collect them at the arrival gate immediately after landing.
The new "Taste & Travel" Gourmet Service will be another digital service offered by Lufthansa and Fraport to their passengers in the near future. By using iPads available at the check-in area and near the security checkpoints, Lufthansa passengers can choose menus for delivery to the departure gate. These are then delivered in high quality and heat-insulating packaging, even enabling the passenger to enjoy the chosen meal while on the plane.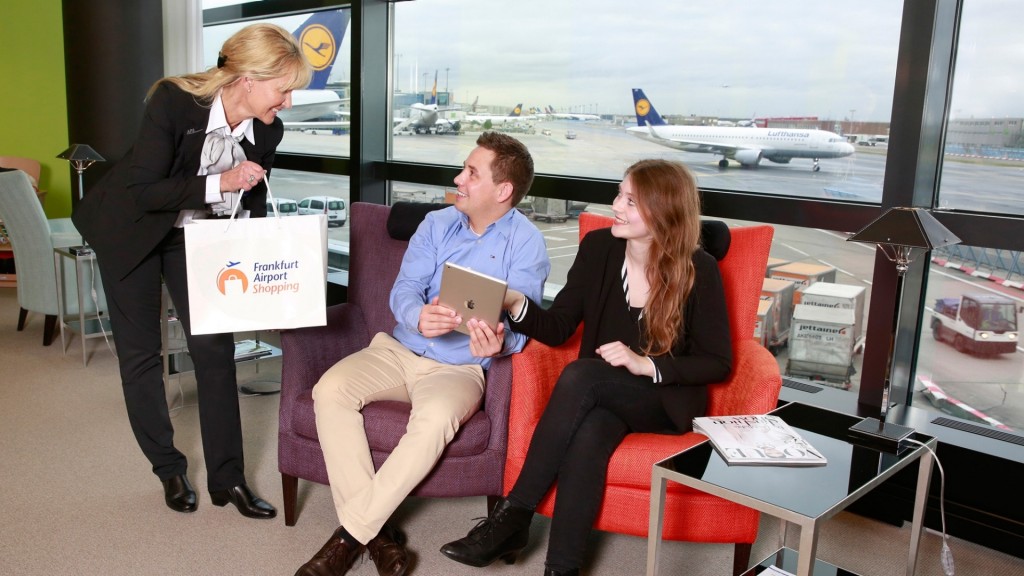 05.02.2016