Great news for BSCA: Club opens retail outlets at the airport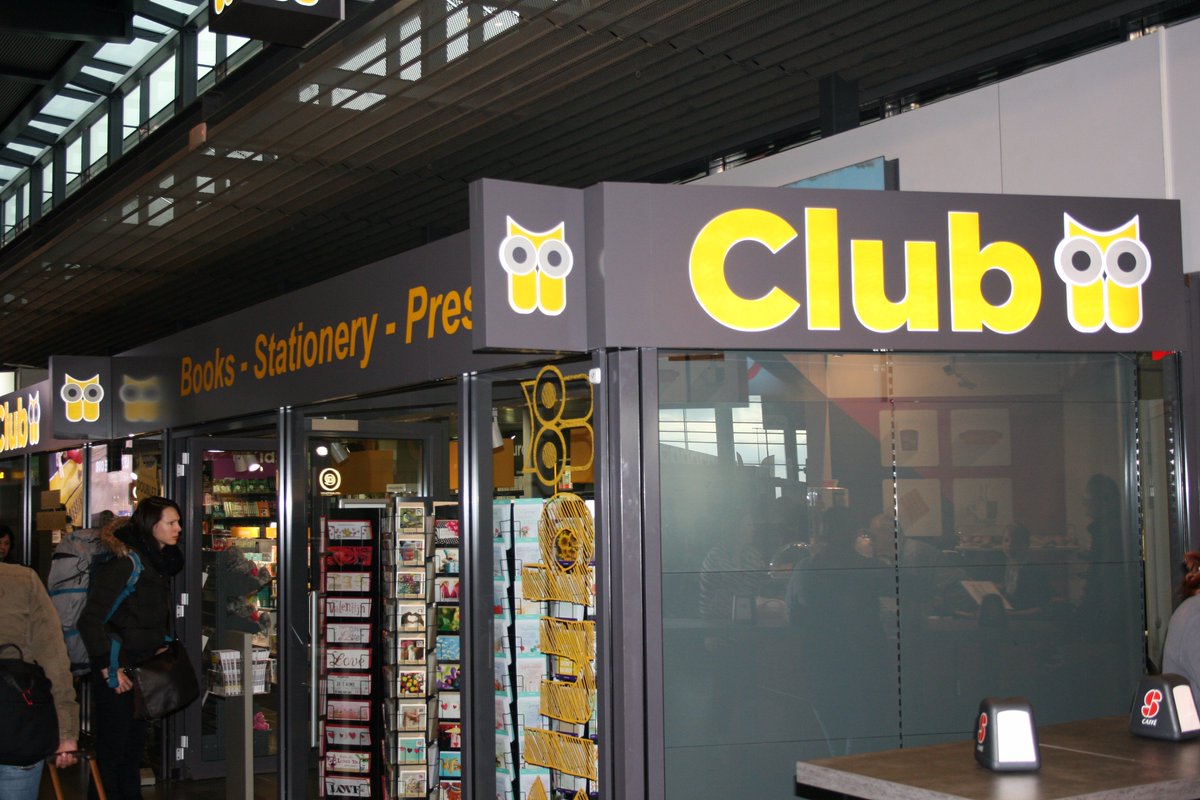 Good news for travellers: tomorrow, a new retail outlet of Club will be opening in the Charleroi Airport terminal. A second outlet is also due to open in the departure zone. With its new outlets at Brussels South Charleroi Airport (BSCA), Club is looking forward to offering travellers a fantastic, carefully picked selection of products to meet the expectations of French- and Dutch-speaking customers thanks to the expertise of the Standaard Boekhandel Group.  
With two leading brands in their respective language markets, the Standaard Boekhandel Group has decided to embrace Travel Retail. This new venture starts with the arrival of Club at Charleroi Airport, but the Group plans to carry on diversifying its activities in this area, and is keen to carry on expanding.
For the last 40 years, Club has been a well-established bookshop, stationer and newsagent in Belgium. Its goal is to become the go-to bookshop for all the family and make sure that the world of cultural leisure is accessible for everyone. As well as selling national and international newspapers and magazines, there will be a wide range of products offered by Club at BSCA: books including fiction and travel guides, games, lottery tickets and gifts, as well as notebooks, CDs, DVDs, e-books, e-readers and stationery. Basically, everything passengers need or that they might have forgotten to pick up beforehand. All the brand's normal services, such as the loyalty card, online orders and special offers, will also be available in these new branches. 
"Going into high-traffic locations is the logical next step for Club and Standaard Boekhandel in our strategy to have a presence where our customers are located. Developing this activity is a new stage in the growth of the group to thus increase its presence in Belgium", Maud Leschevin, Club's General Manager, explained.
As far as Brussels South Charleroi Airport is concerned, the announcement of the new retail outlets of Club/Standaard Boekhandel in its terminal has been welcomed with a great deal of enthusiasm.

Jean-Jacques Cloquet, Brussels South Charleroi Airport's CEO, clarifies: "As an airport, our dearest wish is to help passengers enjoy their time with us, with all the services that this involves. Club is well known in Belgium as a strong brand that, at a terminal like the one at BSCA, can offer much more than newspapers, with a range of products that passengers might need. There will be a wide selection of items that they might have forgotten to bring with them, as well as plenty of options for something to read on the plane. We welcome Club to BSCA, and celebrate the fact that passengers now have even more to choose from".
Charleroi, 3 February 2016