Launch of a regular service between Charleroi and Minsk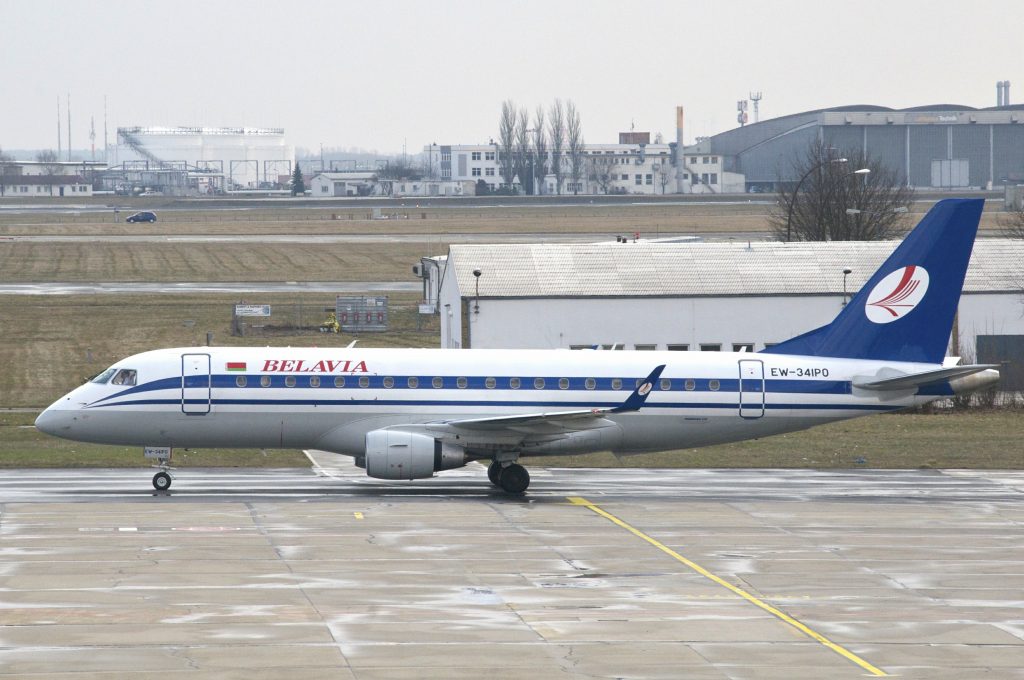 Belarusian airline, Belavia, has announced that it is launching operations at Brussels South Charleroi Airport. Services will begin on 27 April 2017 with a new route connecting Charleroi with the capital of Belarus, Minsk.
BSCA will, for the first time, be linked to Belorussia with three flights a week. The launch of this new route will encourage the development of trade as well as cultural and sporting exchanges between Belgium and Belorussia. From its base in Minsk, the airline will also offer twenty other destinations in Central and Eastern Europe, including Moscow, St Petersburg and Kiev, with tickets available to book departing from Charleroi.
Flights will be taking off on Mondays, Thursdays and Saturdays, leaving Minsk-National at 9.10am local time and arriving in Charleroi at 11.25am. Return flights will be taking off from BSCA at 12pm and landing in Minsk at 3.40pm, local time. The Minsk-Charleroi-Minsk route will be operated on an Embraer 175, with a capacity of 12 Business Class and 64 Economy Class seats.
With a fleet of 28 aircraft, the airline intends to help Belgians and residents of neighbouring areas get to Central and Eastern Europe at very affordable prices. Tickets are available from €89 one-way and €175 return, including taxes, from the airline's website, http://www.belavia.by, as well as on GDS for travel agents.
Anatoly GUSAROV, Managing Director of Belavia, clarifies:
This year, Belavia is intending to carry on reducing its prices for existing and new routes. So the launch of flights to Brussels-Charleroi will help to offer passengers tickets at particularly competitive prices to compete with regular and low-cost airlines. At the same time as reducing prices, Belavia plans to carry on providing a quality service, including offering one piece of hand luggage and one piece of hold luggage as standard for every passenger, as well as a free snack during the flight. This route will help make Belorussia more accessible for residents of Belgium and neighbouring areas so they can have the chance to get to know the country and everything it has to offer, including rural tourism, hunting and business opportunities. We plan to increase the numbers of visitors to Benelux, northern France and west Germany,"
This news is a real boost for Brussels South Charleroi Airport, which is continuing to diversify. The airport's CEO, Jean-Jacques CLOQUET, is very pleased about this announcement, and talks about his desire to carry on developing the airport with partners like Belavia:
We enthusiastically welcome this news. Belavia will be the first airline that flies to Minsk from Belgium. This means that there is plenty of potential, and we are thrilled with Belavia's decision. With Belavia, we are not only reaching out to Belorussia, but we are also opening the door to Central and Eastern Europe from Charleroi. A perfect opportunity for everyone to discover cities like Moscow, St Petersburg, Kiev and many more. This news consolidates our international position with companies who are keen to work with us.
Via its hub in Minsk, Belavia will offer the following cities, which will be added to the range of destinations already available from Brussels South Charleroi Airport. With these, BSCA now offers 165 destinations to its passengers, all over Europe, North Africa and the Middle East.
Flight Destination Country Direct flight from BSCA Minsk Belorussia
Almaty, Kazakhstan
Astana, Kazakhstan
Baku, Azerbaijan
Batumi, Georgia
Kaliningrad, Russia
Kharkiv, Ukraine
Kiev – Boryspil, Ukraine
Kiev – Zhuliany, Ukraine
Krasnodar, Russia
Kostanay, Kazakhstan
Lviv, Ukraine
Moscow – Domodedovo, Russia
Moscow – Zhukovsky, Russia
Odessa, Ukraine
St Petersburg, Russia
Sochi, Russia
Tbilisi, Georgia
Tehran, Iran
Tel Aviv, Israel
Zaporizhia, Ukraine
For any further information about the airport, its services or the airline, there are two websites
available: http://www.charleroi-airport.com and http://www.belavia.by.
Charleroi, 9 January 2017