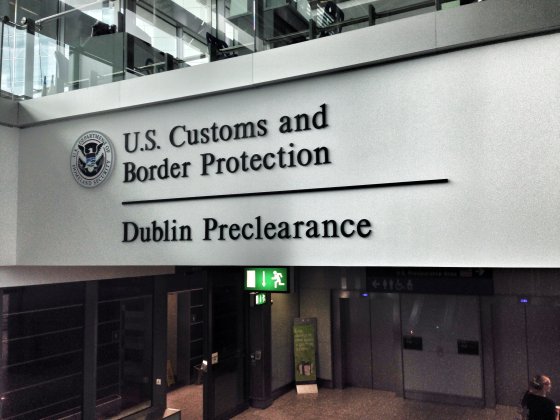 Belgium wants to conclude an agreement with the U.S. next year to allow US Customs to check at Brussels Airport all passengers taking a direct flight to the US. That is what Foreign Minister Didier Reynders said this Saturday in Belgian financial newspaper De Tijd.
The United States made more than two years ago the proposal to Belgium to carry out 'preclearance' checks at Brussels Airport. US control officials would then carry out checks, scan passports and take fingerprints and photos already in Zaventem in order to avoid queues in the US.
"The ability to enter a customs and immigration control zone at our national airport, where US agents should carry out the necessary checks, is under discussion," Reynders answered to a parliamentary question by Gautier Calomne (MR).
"Such a system would significantly simplify formalities on arrival in the US, which would be a competitive advantage for airports that apply the system, compared to airports that do not, and therefore also to airlines flying from those airports."
"It's a complex issue, but it is our intention to have an agreement with the Americans in 2018," says Reynders. Nathalie Van Impe, a spokesperson for Brussels Airport, responded that such an agreement on the regulatory framework is "the basis for everything".
In Europe, only the Irish airports of Dublin (picture above) and Shannon have U.S. preclearance.
Forum discussion: http://www.luchtzak.be/forums/viewtopic.php?f=7&t=62050