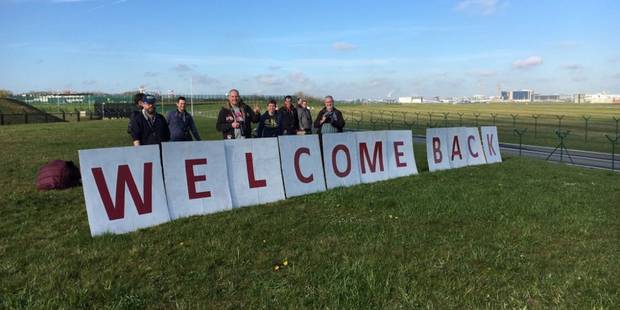 This Sunday several Brussels "spotters", the aviation enthusiasts who spend their free time on the edge of airports to photograph planes taking off or landing, installed near the runways  of Brussels Airport two messages to greet airline pilots coming back in the capital after the attacks of 22 March.
Using letters of 1 meter in height, they posted a huge "Welcome back" to the pilots.
"The initiative came from three members of a Facebook group of spotters. It aims both to show our solidarity with the victims of the attacks and also to greet the returning pilots at Brussels Airport," said Robin Van Acker.
According to the testimony of a pilot Brussels Airlines collected by the initiators, the greeting was perfectly visible from the air.
Spotters should repeat the operation on Monday morning in Steenokkerzeel, and in the afternoon in Diegem near the cargo terminal.