Because of an IT-problem, flight information wasn't displayed on the flight info screens, Brussels Airport tweeted this morning.
Due to the error, many flights got delayed, 4 hours later the issues was solved, still delays are to be expected. (soure: Brussels Airport arrival/departure page)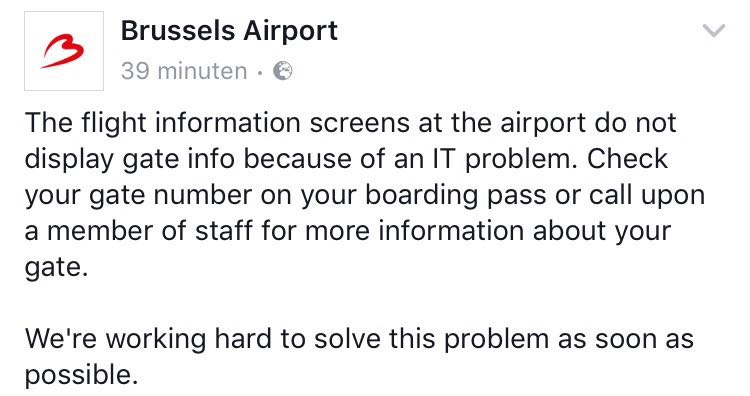 Update at 12:00 : IT problem solved: gate info can again be consulted on the flight information displays at the airport.