The stringent Brussels Region noise regulations have become a threat to all the operators of Brussels Airport, writes Belgian financial newspaper De Tijd in a headline this morning.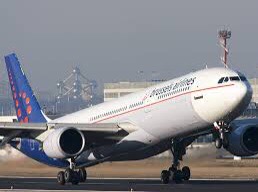 Not only cargo airlines risk heavy fines, but also the passenger airlines flying to Europe, the United States, Canada and Africa, like Brussels Airlines does. They are risking fines between €1,300 and €62,000.
TUI Fly Belgium also risks fines on 75% of its flights between 6-7 am (when the noise regulation is the most stringent). Air Canada and United Airlines are also threatened by the regulation. In total, 8% of all flights taking off from Brussels Airport are concerned, even when they are operated by the most modern aircraft.
Ryanair is thinking about adapting its Brussels Airport schedule.
The political discussion between Flanders (where the airport is located) and Brussels (which is overflown by most aircraft at take-off) is at a complete stop. A solution should be found before 22 February, when the Brussels Region will start strictly implementing the noise regulation.
http://www.luchtzak.be/forums/viewtopic.php?f=7&t=60456&start=100