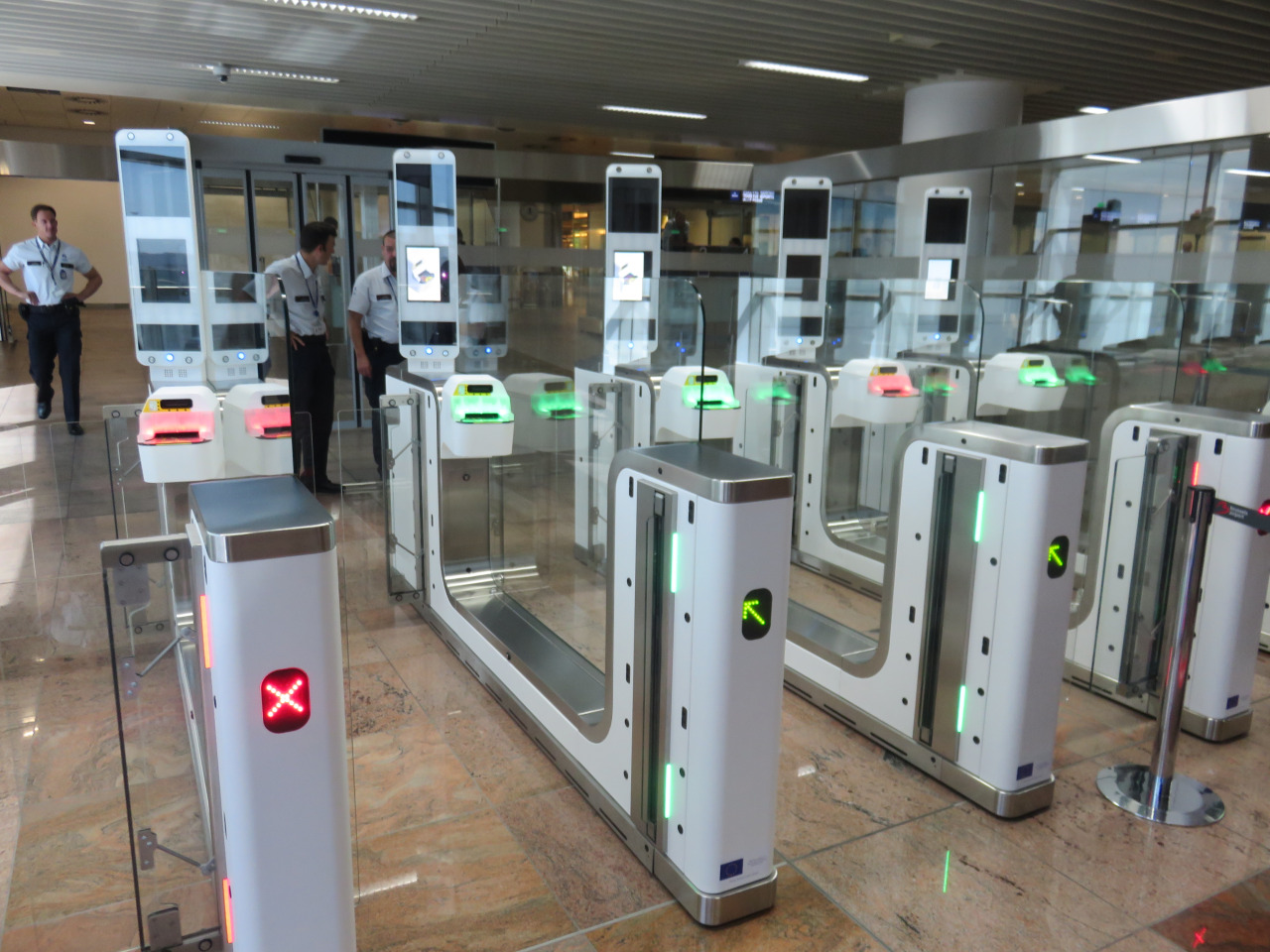 Beginning on 7 April 2017, Belgians, EU nationals and members of their families leaving the Schengen area or wishing to enter it will be subject to stricter border controls at airports, seaports and railway stations. These changes could lead to longer wait times. The Federal Police intends to inform everyone about this issue in order to allow everyone to go on a journey with complete peace of mind.
Until recently, crossing border control was a fairly straightforward procedure. In general, police officers checked the validity and authenticity of the passport identity document and ensured that the photograph on it was consistent with the face of the person they had in front of them.
Nothing changes for travel within the Schengen area. On the other hand, the new Article 8.2 of the Schengen Border Code provides for a strengthening of security measures: when checking any traveller entering or leaving the Schengen area, the police must now systematically consult the police databases. These controls will include persons travelling to the United States, Canada, the United Kingdom, Africa and Asia, as well as other tourist destinations outside the Schengen area. In case of hit (known / reported), the traveller will be subject to appropriate control. Of course, such procedures take time.
These reinforced controls at the borders will apply to all border crossing points in the Schengen area, in particular the Brussels Airport (Zaventem), Liège Airport (Bierset), Charleroi Airport (Gosselies), Antwerp Airport (Deurne), Ostend-Bruges and Kortrijk-Wevelgem airports. They will also apply to all persons taking the train to London as well as anyone wishing to enter or leave the Schengen area via the ports of Ghent, Antwerp, Ostend, Zeebrugge, Blankenberge or Nieuwpoort. Wait times should therefore be extended at these locations.
We therefore invite all travelers to prepare for these new measures and arrive early enough in advance so that they can begin their journey without any problems.
"Experience tells us that people who are reported and who have been called several times by a police service are caught just before they leave. It is rare for such an incident to make someone miss a flight, but it happens,"said Peter De Waele, spokesman for the Federal Police. "We take all reports seriously; We are obliged to examine them thoroughly and treat them all. This means that we have to get in touch with the prosecutor's office or with the police department that is the source of the alert. If you know, for example, that you have not reported your change of residence or that you still have to sign your driving ban, you have a vested interest in jumping into the police station before you travel."
Finally, if you have reacted recently, following a report, to a police summons, we advise you to carry a certificate of your visit when leaving on the trip. You will save time and effort at border controls.
Source: Belgian Federal Police