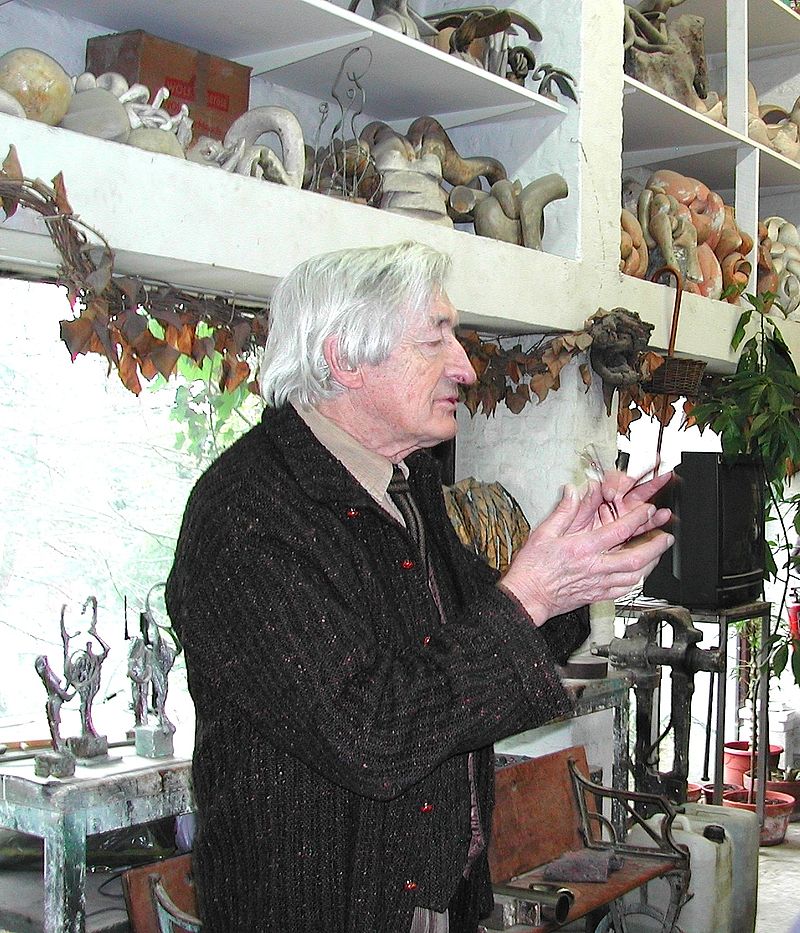 The sculptor Olivier Strebelle died on Saturday at 9 pm at the age of 90, his son confirmed on Sunday.
This Belgian sculptor, a member of the Royal Academy of Belgium, was the son of the painter Rodolphe Strebelle. He has been a professor at various academies and universities in the United States and Canada.
"Flight in mind", his work designed for Brussels International Airport, and located in the departure hall, was damaged during the March 22, 2016, bombing. After its restoration, it intentionally still bore the sequels of the explosion to remind of the attacks; this was in agreement with Olivier Strebelle himself. It was transferred to a small park near the highway that leads to the airport, one year after the bombing, after passing through an art foundry for restoration.