Since 4:00 this morning Brussels Airport is facing a major blackout. Passengers are left stranded outside the airport, they are not allowed to enter the building. The terminal is completely "dark". Passengers on twitter are complaining about the complete "lack of communication" by the airport authorities.
04:00 Major blackout: terminal without power, even runway lights are not working.
06:00 luchtzak.be editor André Orban is waiting outside the airport, with his flight leaving in 30 minutes.
06:37 no communication from the airport authorities yet, passengers are complaining about 'lack of communication'.
06:41 airport workers distribute water bottles to stranded passengers.
06:50 a passenger tweeted: blackout again, somebody came to explain. Let's wait outside.
De stroom is weer opnieuw uitgevallen. Juist iemand het bericht gebracht. We zullen maar buiten wachten #brusselsairport @SiHannelore

— Jarne Cackebeke (@jarneca) June 15, 2017
07:00 all flights have been delayed, passengers keep on complaining about the "lack of communication".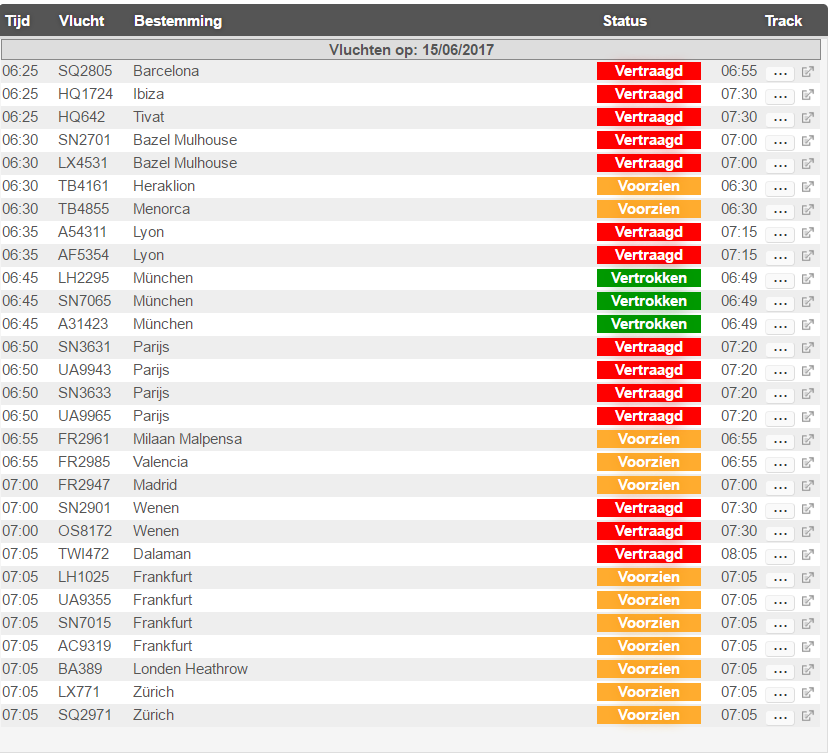 07:15 power seems to be back up, flights are delayed.
Forum discussion: http://www.luchtzak.be/forums/viewtopic.php?f=7&t=61689