Brussels Airport and Interparking are launching the Brussels Airport Pcard+, a new parking card for parking at the airport. With this card, you can park free-of-charge for the first half hour in car parks P1, P2 and P3 opposite the terminal or benefit from a 10% discount in these car parks. In addition there is a new free drop-off zone close to the terminal, where departing passengers can be dropped off.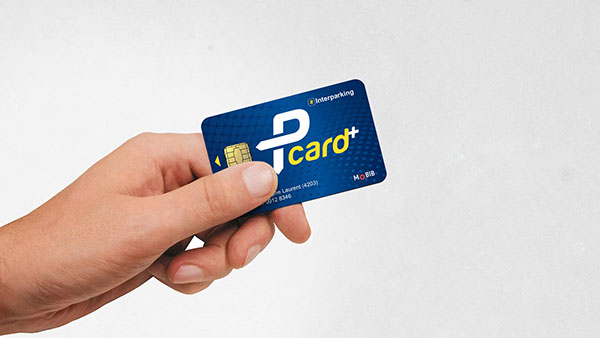 Brussels Airport and Interparking are introducing a personalised Pcard+ for the airport, which will allow passengers to park more easily and cheaply at the airport. The Pcard+ is free, without administration costs and offers various benefits.
With the Brussels Airport Pcard+, you can park free-of-charge for 30 minutes in the parking buildings that are closest to the terminal, i.e. P1, P2 and P3. Until now, everybody could park free-of-charge for 15 minutes in these car parks; with the Pcard+, this time is being increased to 30 minutes. Anybody without a Pcard+ will pay 2 euros for the first half hour. The existing Interparking Pcard+ offers these same benefits.
Holders of a Pcard+ also enjoy a 10% discount for parking stays of more than 24 hours in P1, P2 and P3. People parking for less than 24 hours will receive a 2-euro discount. In addition, the card also entitles the holder to advantageous rates in around 70 car parks in Belgium belonging to Interparking.
How does it work?
Pcard+ holders scan the card at the barrier when they enter and exit the parkings; they do not need to take a ticket. No more worries about losing one's ticket and no more queueing at the pay stations.
The discounts offered by the Pcard+ are automatically calculated and any costs for parking are electronically charged to the credit card or as direct debit from the account linked to the parking card. The Pcard+ can be ordered free-of-charge at www.brusselsairport.be/pcard.
Free drop-off zone
Since mid-December, Brussels Airport has opened a new, free drop-off zone. The zone is exclusively intended for quickly dropping off passengers leaving on a trip. Parking is not possible and drivers may not leave their vehicles. People wanting to accompany passengers to the departure hall or who come to pick up passengers, can make use of P1, P2 and P3, where, with the Brussels Airport Pcard+, the first half hour is free-of-charge.
The drop-off zone is on the same level as the bus station and in walking distance of the terminal. To get there drivers should simply follow the "Drop-off" signage. For the comfort of the passengers, a covered walkway leads from the drop-off zone to the terminal.
Brussels Airport, 02 January 2017