Bordeaux Airport reached the highest passenger volumes ever recorded in a single month: 667,000 passengers, 61,000 more than last year. Traffic increased by 10.1% compared to 2016. International flights also reached a record high with 391,000 monthly passengers, an increase of 13.6%. Low-cost traffic greatly contributed to this success, posting an increase of 17%. Domestic flights recorded substantial growth of 5.5%.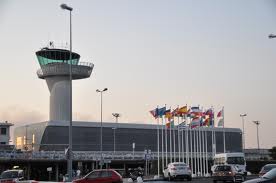 International traffic showed an increase of 13.6% to 391,000 passengers, reaching the highest number of international passengers for the year.
"Sunny" destinations were in high demand among July holiday-makers, with the Iberian Peninsula proving particularly popular. Spain and Portugal recorded the strongest growth, with a 23% increase in traffic and 79,900 passengers. These destinations, some of which have been reinforced this season, are on the rise. Palma de Mallorca (+64.8%), Porto (+38.8%), Madrid (+36.9%), Barcelona (+32%), and Lisbon (+13.3%). Italian cities also followed this trend with an increase of 11% to nearly 34,000 passengers. Pisa (+55.5%), Bologna (45.3%), Naples (35.2%), Venice (+15.3%) and the islands of Sardinia (Olbia +21%) and Sicily (Palermo +18%) demonstrated Italy's popularity. Greece also posted good results. Athens (Aegean) ended the month at +39.3% and Corfu (Volotea) recorded a 29% increase in traffic.
Destinations in Northern and Eastern Europe have also been dynamic this summer. The British Isles accounted for 96,000 monthly passengers (+2%). Southampton, served by Flybe, tripled its traffic compared to last year. Cork and Dublin recorded increases of 14.6% and 7.5% respectively. The new Eastern Europe destinations were off to a very good start: Hamburg (easyJet) recorded over 4,000 monthly passengers, Frankfurt (Lufthansa) 2,500 passengers, and Bucharest (Blue Air) 2,100 passengers. A good sign for the upcoming launch of the route to Budapest with Wizz Air in September.
The Air France/KLM group achieved very good results. After a record-breaking month in June, with 245,000 passengers carried, it continued to grow, with a traffic increase of 1.5% in July, boosted by the launch of new routes during the month to Copenhagen and Frankfurt.
National traffic increased by 5.5% to 275,000 passengers. Corsica remained a popular destination, recording a considerable increase: +38.3% for Ajaccio (served by 3 airlines, HOP!, Volotea and, more recently, Air Corsica), +19.5% for Bastia, and +7.8% for Figari. The Mediterranean coast also experienced strong growth, such as Montpellier with Chalair (+48.5%), Nice and Marseille served by Hop! and easyJet (+25.6% and +18.9%) and Toulon with Volotea (+28.9%). The dense domestic network of Hop! Air France also remained very buoyant. In addition to the results for Nice and Marseilles, Lyon achieved good results (+5%) and even services to Paris recorded 400 more passengers than in 2016.
Low-cost flights continued to progress, representing nearly half of the overall traffic in July, with 357,000 passengers and growth of 17.1%. easyJet, the airport's top low-cost airline, also broke a record by carrying 190,000 passengers (+8%). Volotea and Ryanair recorded very significant growth of +24% and +38.1% respectively.
04/08/2017