The airport's traffic rose this month by 9.8% compared to 2015 with 606,300 passengers. Although the situation this month was less than favourable due to strikes, July still showed excellent growth. Furthermore, despite Air France's flight attendant strike which caused a 2% drop in airport traffic, domestic traffic was still up 5.2% with 261,000 passengers. Likewise, international traffic continues to increase with +13.7%. Low-cost traffic contributed significantly to these successful figures with +17.4%.
International traffic growth hit +13.7% with 345,428 passengers. Unsurprisingly for the month of July, "sunshine" destinations were ever popular. In Europe, holidaymakers favoured Spain and Italy, with first prize going to Barcelona with a +72.4% increase and 14,000 passengers on board Vueling and easyjet flights. We also saw excellent figures for Madrid with +44.3%, Milan +44%, Pisa +30%, Tenerife +19.3% and Palma de Majorca +16.5%.
The UK took pride of place with excellent growth for London (Gatwick, Stansted, Luton) +13.7%, Birmingham +50.5%, Southampton +73.7%, Belfast +11.9% and Edinburgh +8%.
Likewise, North African countries showed strong growth including Oran +25.9%, Alger +17.1%, Agadir +10% and Tunis +9.2%. Moreover, there was a slight increase in airport traffic from the last Euros match played in Bordeaux between Germany and Italy. Traffic through international hubs also did well including through London Gatwick (British Airways, easyJet), +14.1%, Lisbon (easyJet and TAP) + 9.3% and Amsterdam (KLM) +7.7%.
Domestic traffic showed an increase of +5.2% with 260,911 passengers.
July holidaymakers headed for Mediterranean destinations, with a special soft spot for Corsica which enjoyed 22% extra traffic compared to 2015. Marseille (easyJet et Hop!) also came in with excellent figures with an increase of +23.9%, as well as Toulon (Volotea) +14%, and Lyon (easyJet et Hop!) +9.5%.
Despite the strikes, Paris Orly still enjoyed an increase of +4.6%, unlike Paris Charles-de-Gaulle which took more of the blow with a drop of 9% compared to last year.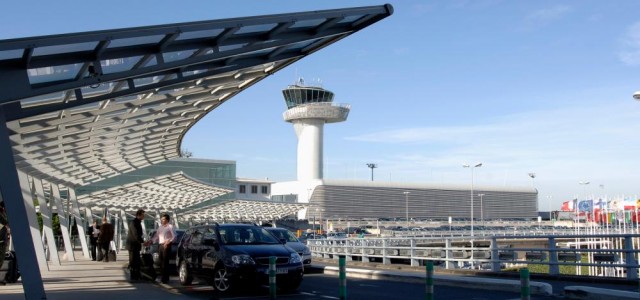 09/09/2016