Investment to bring Spanish tourists via Ostend to the Flemish cities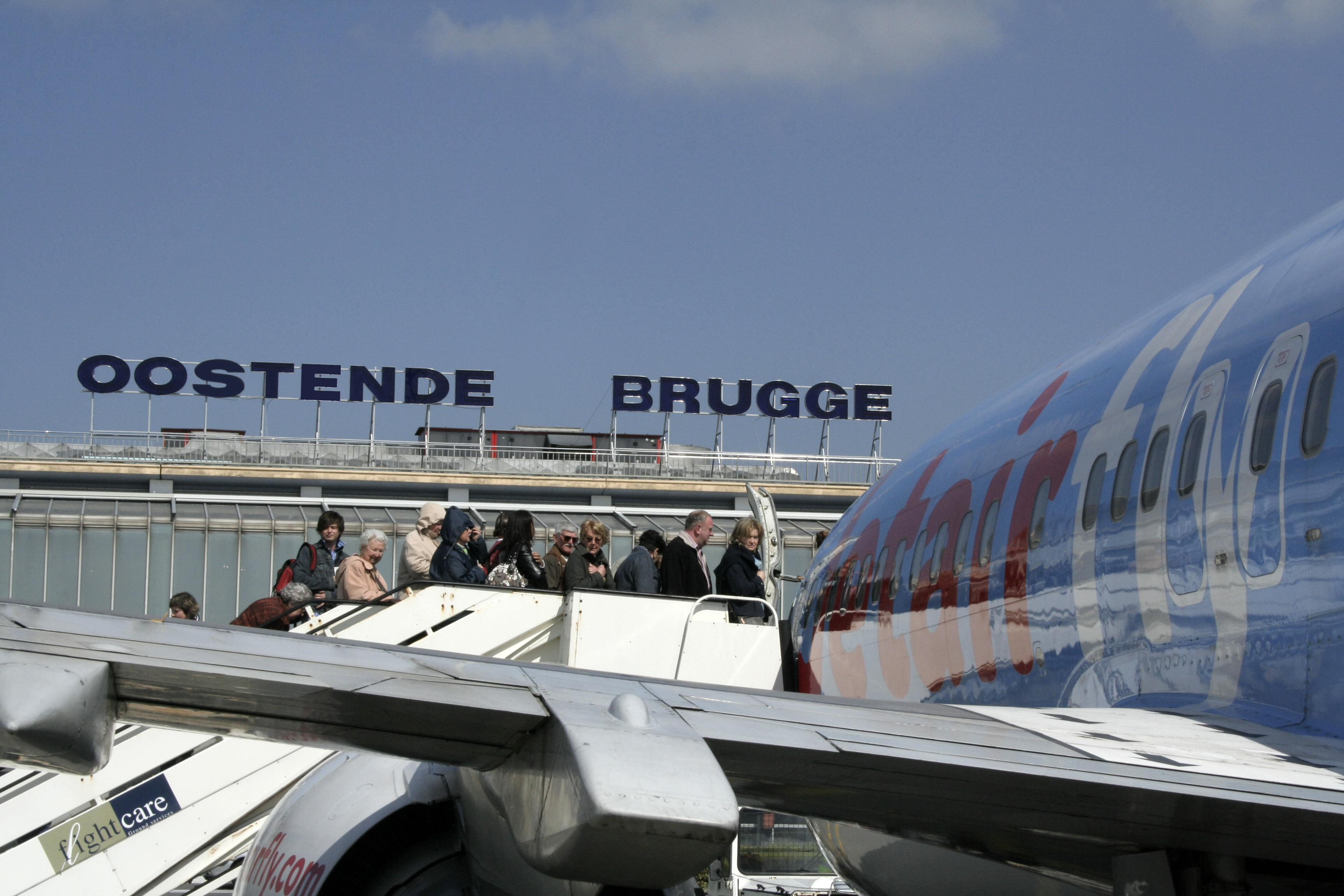 This morning the first Jetairfly flight to Barcelona took off from the airport of Ostend-Bruges.
Barcelona is hot. The Catalan capital this year reaches the top three – before London and Paris – of the most popular cities for Belgian city trip lovers.
Also business travellers thus receive a new direct link between two active regions of Europe.
For Catalan and Spanish tourists, this route is also good news. Ostend-Bruges is for them a new gateway to West Flanders and the Flemish cities of Bruges and Ghent.
Erik Follet (Jetairfly Network Director): "Barcelona is already the 14th flight destination that Jetairfly proposes from Ostend, where we've been continuously active since 19 years. With three flights per week (Wednesday, Friday, Sunday) we offer a beautiful flight frequency, as well for city trip lovers as for business travellers. Because we want to play an active role in the receptive tourism in Flanders, we conduct a campaign in Barcelona with posters in the airport, and we spend a substantial online budget on Google marketing for the Spanish market."
"The direct connection creates new tourism opportunities. The campaign in Spain, for which we cooperate with the local media business "Globally", will focus on the tourist attractions and the proximity of the destinations Ostend, Bruges and Ghent," said Franky De Block, deputy chairman of Westtoer.
Jetairfly also launches new flights this weekend from the regional airport of Antwerp to Barcelona, ??Berlin and Milan. These routes have a significant potential for tourism to Flanders.
Peter De Wilde (General Administrator of Tourism Flanders): "Tourism Flanders joins forces with Jetairfly for a joint promotional campaign that will put in the limelight this new destination in Flanders. Germany, Spain and Italy are important markets for our destination. Additionally, the new connections put Ostend and the cities of Bruges, Ghent and Antwerp in the spotlight. Flanders Tourism estimates that 30 percent of flights at the regional airports of Ostend and Antwerp will be filled with incoming passengers. A large proportion of them will be new incoming passengers, who currently do not come to Flanders through other channels. The new routes have also led Tourism Flanders to new partnerships with local tour operators and online travel agencies in Spain, Germany and Italy, and new travel content was created in those countries. Tourism Flanders therefore sees the new Jetairfly routes as a win-win for all parties involved."
The interest from Spanish angle is real, is proven tonight by the presence of 8 Spanish tourism journalists on the first flight to Ostend to discover the Flemish cities for their reports.