Fraport is delivering its full-program of Operational Readiness and Airport Transfer (ORAT) consulting services – Multi-year project requires 4,700 project man-days from Fraport experts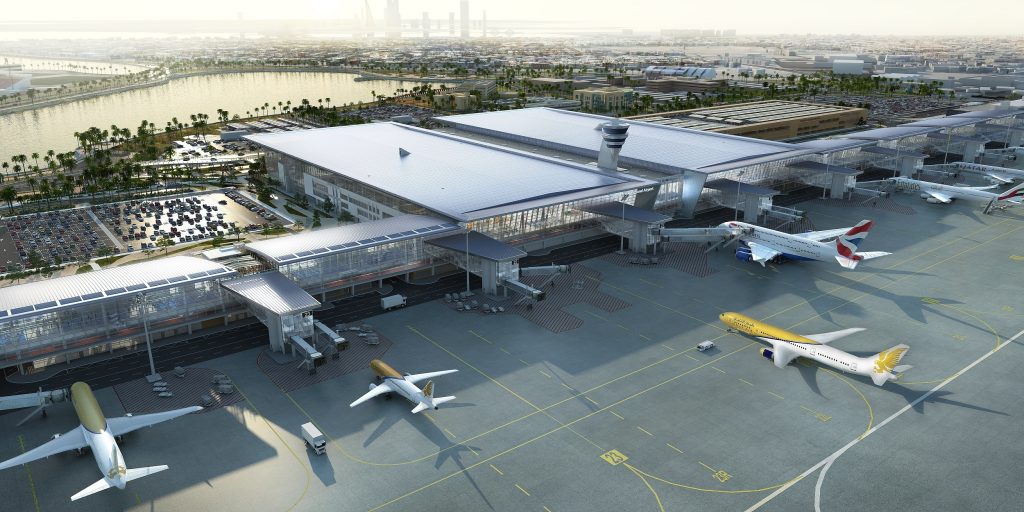 Fraport AG Frankfurt Airport Services Worldwide has launched a multi-year project providing Bahrain Airport Company (BAC) with comprehensive Operational Readiness and Airport Transfer (ORAT) consulting services for the new passenger terminal at Bahrain International Airport – plus apron area, fire station, fuel farm and aircraft maintenance facilities.  The deal was signed recently by Fraport AG executive board chairman Dr. Stefan Schulte, along with Bahrain's Minister of Transportation and Telecommunications, Kamal bin Ahmed Mohamed, and Bahrain Airport Company CEO Mohamed Yousif Al Binfalah.  Fraport will provide its full range of ORAT services bundled in three consulting phases, running over 32 months and requiring a total of 4,700 project man-days.  Scheduled to be inaugurated in 2019, Bahrain International Airport's new passenger terminal will have capacity for serving 14 million passengers per year and is a key infrastructure element in BAC's Airport Modernization Program (AMP).
Dr. Stefan Schulte, Fraport AG's executive board chairman, stated:
Winning Bahrain Airport's ORAT tender further confirms Fraport's position as a top provider of operational readiness services to airports around the globe.  The size and scope of this consulting project underscores the Bahrain Airport Company's commitment to developing Bahrain as a leading international aviation gateway in the years to come.  Not only is this our largest ORAT contract to date, it is our most comprehensive – whereby we will be delivering operational readiness services and solutions before, during and after the inauguration of Bahrain's new terminal.
The suite of Fraport ORAT services and tools comprises project management; concepts and standard operating procedures (SOP); training and familiarization, human resources strategy; operational trials (simulation); and airport relocation and post-inauguration support. Fraport's ORAT consulting package is based on a holistic and process-driven approach.  This means that the ORAT team focuses on key airport processes defined by the facilities, systems, procedures and staff.  Thus, Fraport's ORAT experts are able to identify and remedy critical issues that would negatively impact the smooth opening of new airport infrastructure.
Michael Kunz, Fraport AG's head of consulting services, added:
Our ORAT operational readiness program is built on more than 90 years of aviation expertise since the company's beginnings in 1924 at Frankfurt, Germany.  Today, our company is internationally renowned for its portfolio of airports — managed and developed by Fraport – as well as our decades of activity in the airport consultancy market.  This includes a proven track record in implementing ORAT projects at our Frankfurt Airport home base and around the globe.
Fraport's ORAT reference projects include new passenger terminals inaugurated at Sao Paulo (Brazil), St. Petersburg (Russia), Varna and Burgas (Bulgaria), Cairo (Egypt), and terminal redevelopment at Lima (Peru).  In addition, Fraport is currently engaged in a major five-year ORAT project for Geneva Airport (Switzerland) that will run until 2020.
Alexander Larisch, Fraport AG's ORAT director highlighted the advantages of operational preparedness:
Our unique ORAT program allows us to find and solve any difficiencies relating to the opening of new terminals and other airport infrastructure – well before inauguration day.  Operational trials are one of our most powerful tools to highlight critical issues, while proving the functionality of new facilities and systems, as well as the preparedness of staff.  Furthermore, these trials establish a platform for all relevant stakeholders to work closely together.