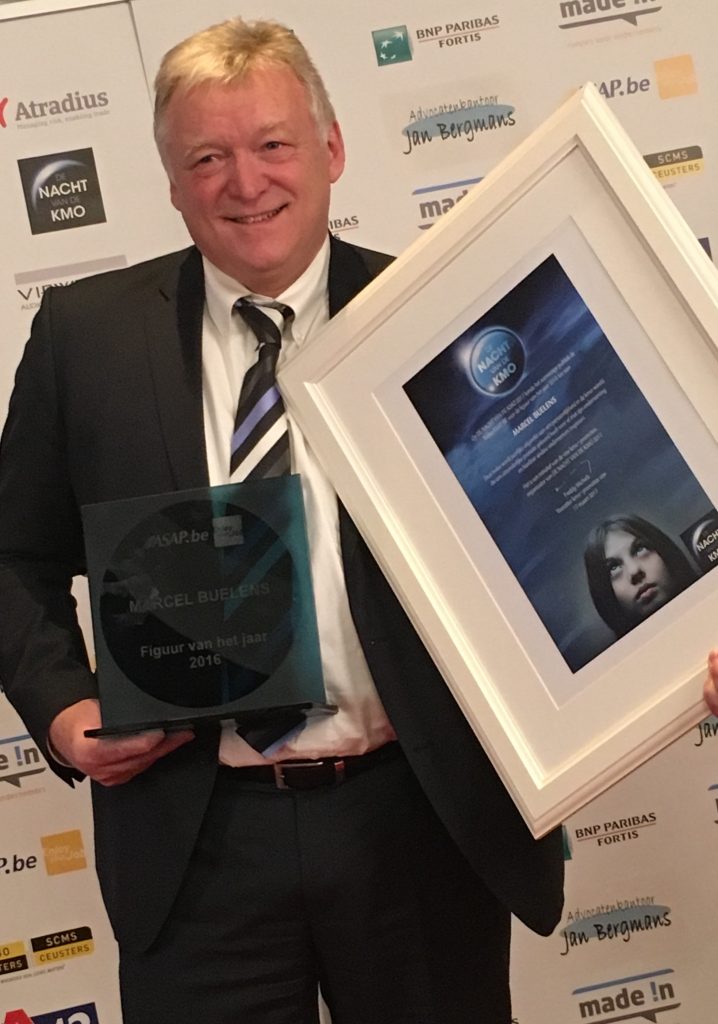 Yesterday evening the Night of SMEs took place in the Belle Époque room of the Antwerp Hilton Hotel. During the evening, several trophies were awarded to companies and individuals who have distinguished themselves in 2016. Marcel Buelens was awarded the 'Personality of the Year' trophy.
During the night of SMEs, managers pay a tribute to deserving entrepreneurs in different categories. The organisers of the Night of SMEs have submitted different applications to the jury. They have nominated for each category deserving entrepreneurs and companies that make the difference and ensure economic prosperity and employment today (and tomorrow).
Freddy Michiels, organiser of the Night of SMEs and Chairman of SME Promotions, is extremely pleased that Marcel Buelens won the 'Personality of the Year' trophy. He says: "This trophy is a reward for Marcel who has made massive efforts to revive the Antwerp airport over the past two years."
Under the leadership of Marcel Buelens Antwerp Airport realised passenger growth of 128%, welcomed TUI as a new airline and introduced many new destinations with a constant focus on sustainability.
After the ceremony, a delighted Marcel Buelens said: "I really did not see this coming, especially with some formidable competitors. I dedicate this trophy to all the employees of the airports of Antwerp and Ostend, who work day and night to build the regional airports of the future."
PRESS RELEASE, Saturday, March 18, 2017. Translation from Dutch: André Orban