FEBRUARY 2017 TRAFFIC STATISTICS:
WIZZ AIR GROWS PASSENGER NUMBERS BY 22%, LOAD FACTOR INCREASES 5.5 PPTS TO 92%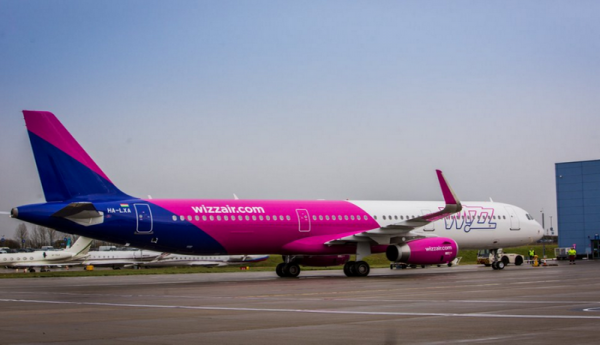 Wizz Air Holdings Plc ("Wizz Air") today announces passenger statistics for February 2017.
In February 2017, Wizz Air continued to expand its network and operations with the following announcements:
Route network expansion with 12 new routes to/from Macedonia (3), Latvia (2), UK (2), Bulgaria (1), Czech Republic (1), Georgia (1), Hungary (1) and Poland (1).
The establishment of a new base in London-Luton, Wizz Air's 28th base.
Base expansion with a fourth brand new Airbus A320 aircraft being deployed to Skopje in Macedonia.
Network expansion to 137 airports with two new routes to/from Frankfurt International airport.
Month

February 2017

February 2016

Change

Capacity (seats)

1,874,080

1,636,460

+14.5%

Passengers*

1,722,038

1,413,717

+21.8%

Load Factor**

91.9%

86.4%

   +5.5ppts
Rolling 12 Months to

28 February 2017

28 February   2016

Change

Capacity (seats)

26,114,960

22,340,760

+16.9%

Passengers*

23,446,130

19,695,588

+19.0%

Load Factor**

89.8%

88.2%

+1.6ppts
*booked passengers
**rounded to one decimal place