INCREDIBLE SEAT SALE TODAY ONLY: EVERY SECOND SEAT FREE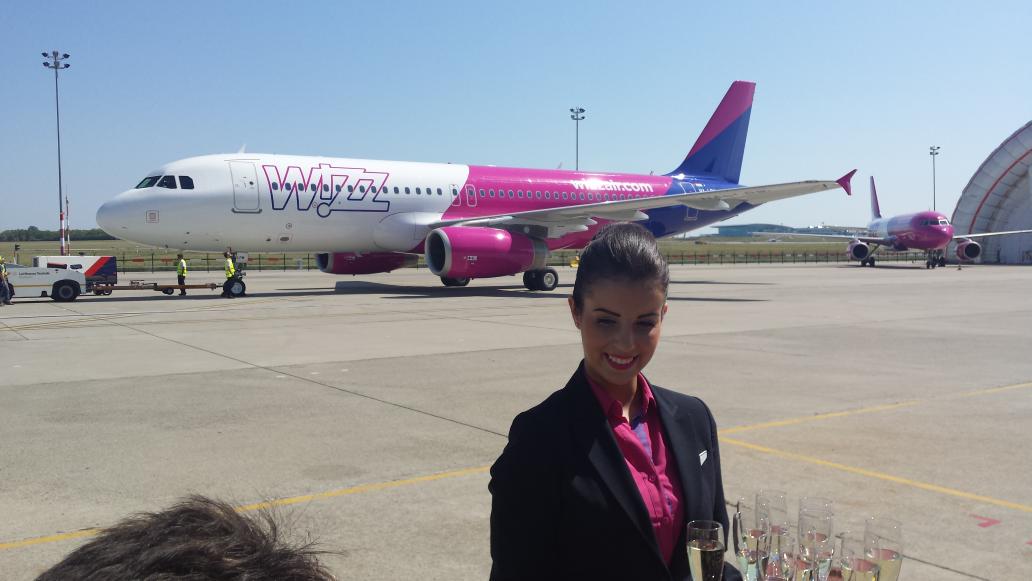 Wizz Air, the largest low-cost airline in Central and Eastern Europe, today celebrates its 11th anniversary. Founded in September 2003, the first Wizz Air flight took place from Katowice, Poland on 19 May 2004, with an ambitious goal of establishing a low-cost airline operating out of Central and Eastern Europe. Having successfully achieved this, the airline continues to evolve and today announces the launch of the airline's refreshed brand and livery.
In its first 11 years, the airline has carried 90 million passengers, grown from a new airline platform to 59 aircraft with more than 380 routes in 38 countries. Focused on customer care since the outset, Wizz Air is also announcing a range of new enhancements aiming for a better customer experience.
WIZZ undertook an initiative to rejuvenate its brand over the last few months and the launch of today's refreshed brand and livery demonstrates the airlines' continued commitment to provide a positive experience for its customers. The WIZZ brand now has a fresh, more vibrant, sophisticated look and feel and some of the initiatives being implemented in conjunction with the branding initiative include:
Today

Seat allocation across all networks
New fare types (Basic and Plus) for easier choice of basic low fares or low fares paired with the most popular comfort services

Throughout 2015

Website upgrades for faster and easier bookings
The launch of a Wizz Air mobile site
A Lowest Fare Finder function on the website
Wizz Tours package holidays to become available in more countries throughout 2015
New deliveries of A320 and A321 aircraft will be in the new livery
New interior in A321 aircraft from November
New uniforms with refreshed brand colors
Wizz Air celebrates its 11th anniversary and the rejuvenation of its brand by launching its largest seat sale ever; on bookings made until midnight today on all flights and all routes every second seat is free*.
József Váradi, Wizz Air Chief Executive, said: "Over the course of the last decade, Wizz Air has had significant success in revolutionising an entire industry, and we have exceededour ambition to make reliable and affordable air travel available to everyone in Central and Eastern Europe as we extended operations all across Europe and beyond. The launch of our refreshed brand is another one of our many measures to constantly improve passengers' travel experience. We are very excited to launch our new livery on both the A320 and our new A321. We remain focused on developing our pan-European network of routes and look forward to welcoming returning and new customers on board."
19/05/2015