Wizz Air, the largest low-cost airline in Central and Eastern Europe announced today the biggest recruitment campaign in its history, with opportunities available across its extensive network.
After 13 years of strengthening its leading position in the CEE aviation market, WIZZ will be creating almost 1,300 new direct jobs in the coming year with 21 brand new Airbus A320 and A321 aircraft arriving by the end of 2018, adding to the 11 brand new aircraft already delivered in 2017 and taking the WIZZ team to more than 4,500 colleagues by the end of 2018. The airline's expansion and career opportunities do not end there, with WIZZ planning to double its fleet to more than 160 aircraft by the end of 2024.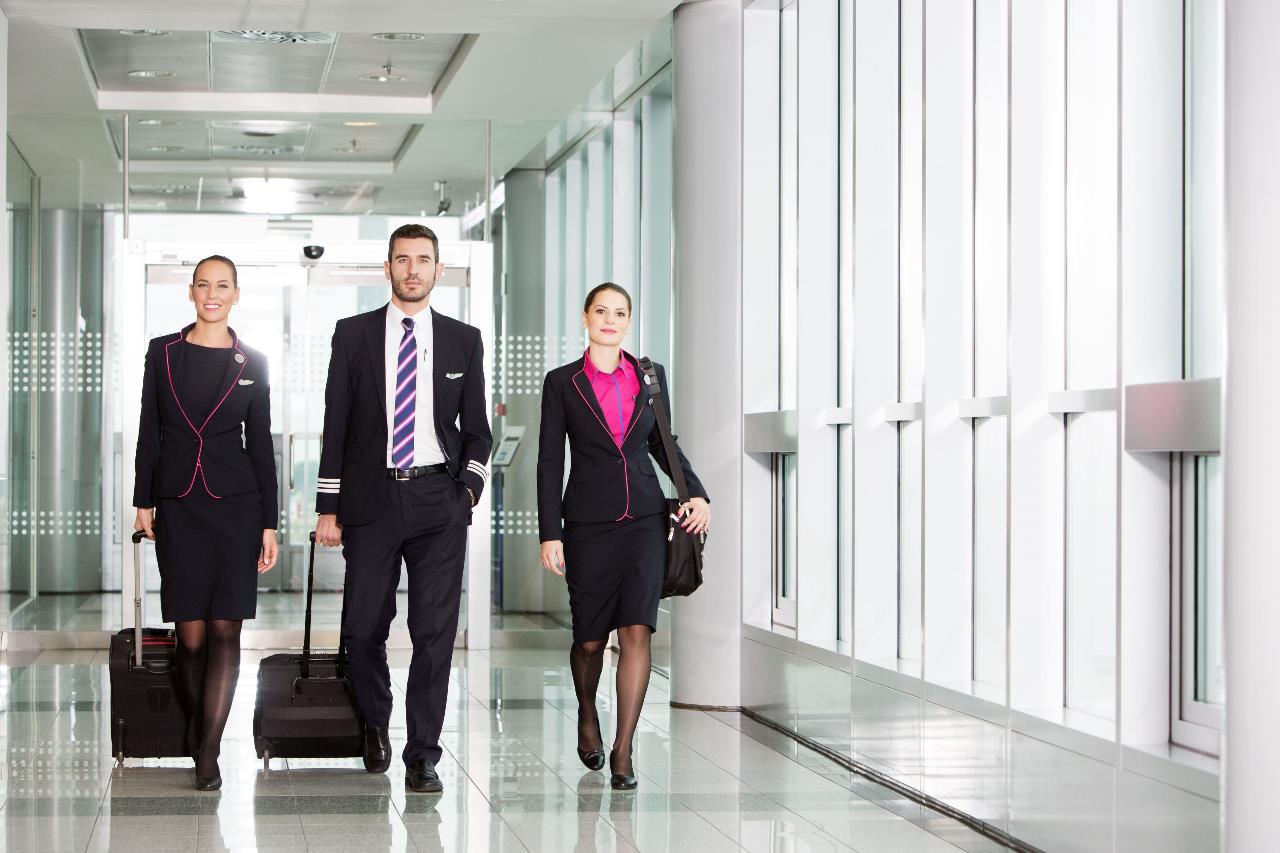 400 recruitment sessions, for both pilots and cabin crew, will be organized between now and the end of 2018 in more than 25 countries across Europe and beyond, seeking to attract ambitious enthusiastic people with a passion for aviation to join the professional WIZZ crew team.
Under the umbrella campaign of #IamWIZZcrew, WIZZ is making it easy for anyone interested in pursuing a carrier at WIZZ to find out more about the company, a career in aviation and tips on pilot and cabin crew recruitment, from its own employees. Those interested can already find thousands of pictures, posts and tags on various social media channels created by many of the enthusiastic crew members showing their dedication for the company and passion for aviation.
Along with the attractive compensations and benefits packages, Wizz Air provides the option of several guaranteed working patterns for its pilots: first officers and captains can commute, using the extensive WIZZ network of over 550 routes, or relocate to any of the 28 operational bases across 15 European countries. (upcoming pilot recruitment sessions & info available https://wizzair.com/en-gb/information-and-services/career/pilots#/)
Successful applicants for Wizz Air's cabin crew team receive exceptional training, uniforms at no cost to employees and opportunity to work in their home town for one of Europe's most successful airlines – and, of course, take advantage of employee travel across Europe and beyond on the WIZZ network. (upcoming cabin crew recruitment sessions & info available at https://wizzair.com/en-gb/information-and-services/career/cabin-crew-flight-attendant/#/)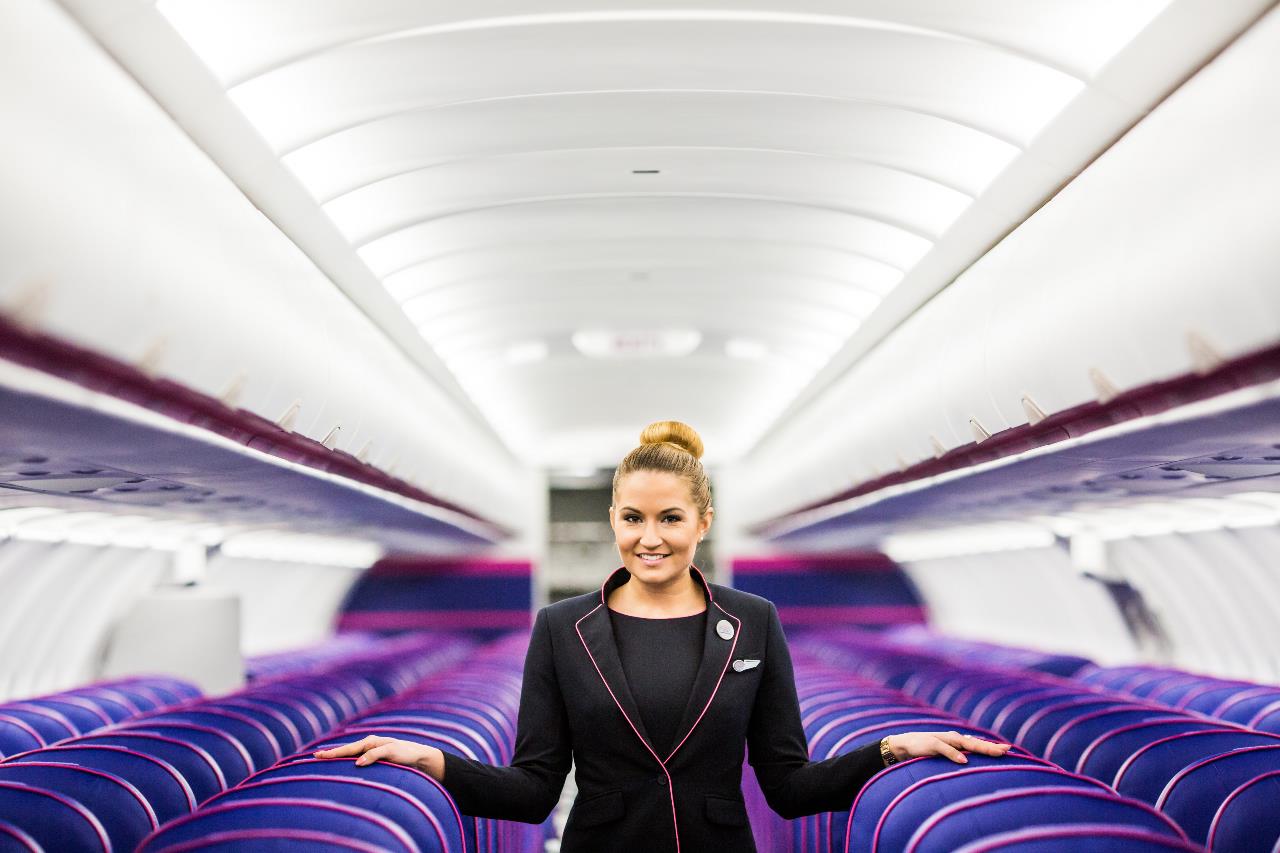 WIZZ AIR'S UPCOMING RECRUITMENT SESSIONS
DATE
COUNTRY
CITY, VENUE
CREW
2 October
Lithuania
Vilnius, Best Western Hotel
Cabin Crew Open Day
3 October
Latvia
Riga, Elefant Hotel
Cabin Crew Open Day
3/24 October
Romania
Bucharest, Angelo Hotel
Cabin Crew Open Day
5 October
Romania
Cluj, Grand Hotel Italia
Cabin Crew Open Day
6 October
Georgia
Kutaisi, Hotel Continental
Cabin Crew Open Day
7/26 October
Hungary
Budapest, Mercure Korona
Cabin Crew Open Day
9/19 October
Poland
Warsaw, Hampton by Hilton Warsaw Airport
Cabin Crew Open Day
9/17 October
United Kingdom
Luton, Stuart Hotel / Ibis Hotel
Cabin Crew Open Day
10 October
Ukraine
Kyiv, City hotel
Cabin Crew Open Day
10/26 October
Poland
Gdansk, Novetel Marina
Cabin Crew Open Day
12 October
Hungary
Szeged, Art Hotel
Cabin Crew Open Day
14 October
Romania
Iasi, Hotel International
Cabin Crew Open Day
14 October
Poland
Katowice, Novotel Centrum
Cabin Crew Open Day
24 October
Poland
Wroclaw, Park Hotel Diament
Cabin Crew Open Day
25 October
Ukraine
Kyiv, Jolly Alon Hotel
Cabin Crew Open Day
26 October
Bulgaria
Sofia, Best Western Expo Hotel
Cabin Crew Open Day
4 session in October
Hungary
Budapest
Direct Entry Captain

Apply here for type-rated

Apply here for non-rated

4 session in October
Hungary
Budapest
First Officers

Apply here for non-rated

Apply here for type-rated

11 October
Austria
Vienna
Pilot Open Day
17 October
Greece
Athens
Pilot Open Day
József Ujhelyi, Chief Flight Operations Officer at Wizz Air, said: "Wizz Air is already one of Europe's most successful airlines and continues to grow at a market-leading double digit rate. Our fleet is planned to at least double by 2024, bringing plenty of opportunities for all our current and future employees to build a high-flying career at the largest low-cost airline in Central and Eastern Europe. Wizz Air prides itself on our best-in-class crew colleagues who deliver superb service to our customers, as well as benefiting from exceptional training, amazing career opportunities, smart uniforms and convenient roster patterns as well as memorable experiences in a great work environment. Our employees are a key part of the WIZZ success story, and that is why we encourage them to share their experience and offer insights to all those interested in joining the WIZZ team by launching the unique #IamWIZZcrew campaign. We are looking to expand our team, as more than 1,300 new jobs are created along with the company's growth and we encourage all those passionate to pursue a career in aviation to join one of our 400 upcoming recruitment sessions for flight or cabin crew scheduled until the end of 2018."