A Vietjet Air Airbus A321 registered VN-A657 skidded off the runway whilst landing at Tan Son Nhat International Airport in Ho Chi Minh City Sunday afternoon.
The aircraft was operating flight VJ322 from Duong Dong on Phu Quoc Island off the southern coast. As it landed on runway 25L at the former Saigon under heavy rain at 12:24, it skidded off the runway into a grass field after crossing two taxiways.
The incident affected many other flights, which were either cancelled, diverted or sent circling for long periods. Tan Son Nhat has two runways but one of them was closed for upgrade.
Vietjet confirmed the accident and said that all passengers have disembarked safely.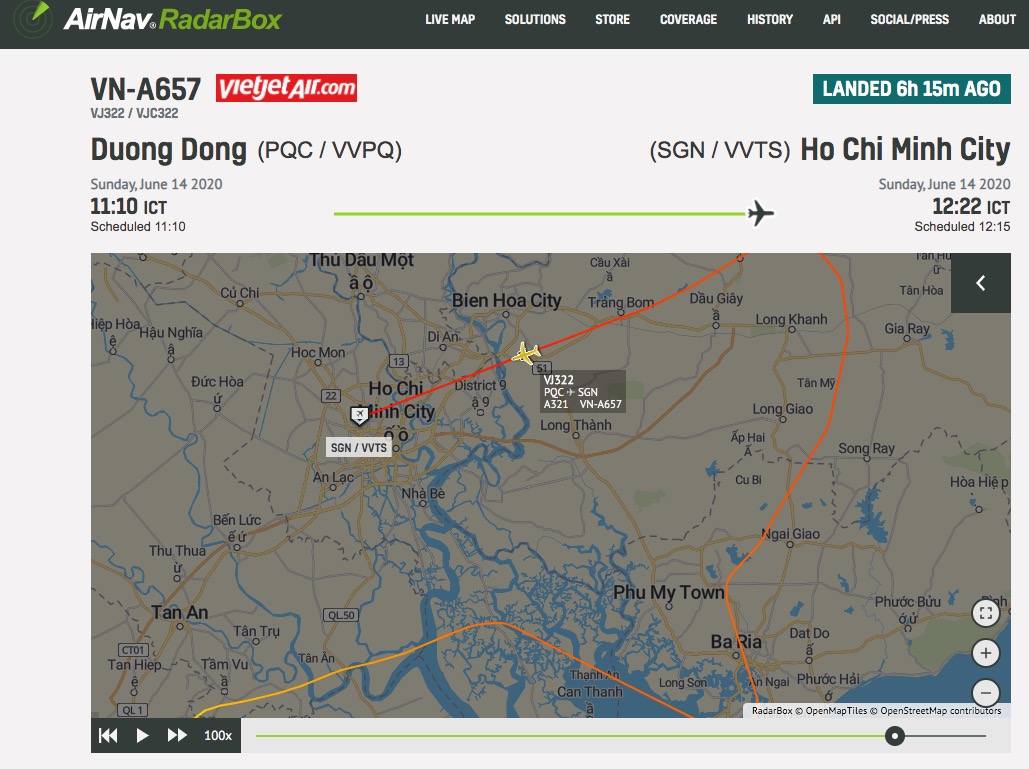 Vietjet Air Airbus A321 (VN-A657) left runway 25L on landing in heavy rain at Ho Chi Minh City-Intl Airport (VVTS) and plowed over soft ground and crossed two taxiways until it came to rest in mud. None on board #VJ322 Phu Quoc was hurt. @RonallChersanhttps://t.co/6Ufj2vCSvF pic.twitter.com/fc7VIzsecv

— JACDEC (@JacdecNew) June 14, 2020
INCIDENT A Vietjet A321 skidded off the runway at Ho Chi Minh City Airport amid heavy rain https://t.co/YyFbv9uWl9

— AIRLIVE (@airlivenet) June 14, 2020
A VietJet Airbus A321-200 suffered a runway excursion after landing in a rainstorm at Ho Chi Minh City-Tan Son Nhat Airport, Vietnam:https://t.co/NnePjFZTrq https://t.co/hdG4uhol0R

— Aviation Safety Net (@AviationSafety) June 14, 2020