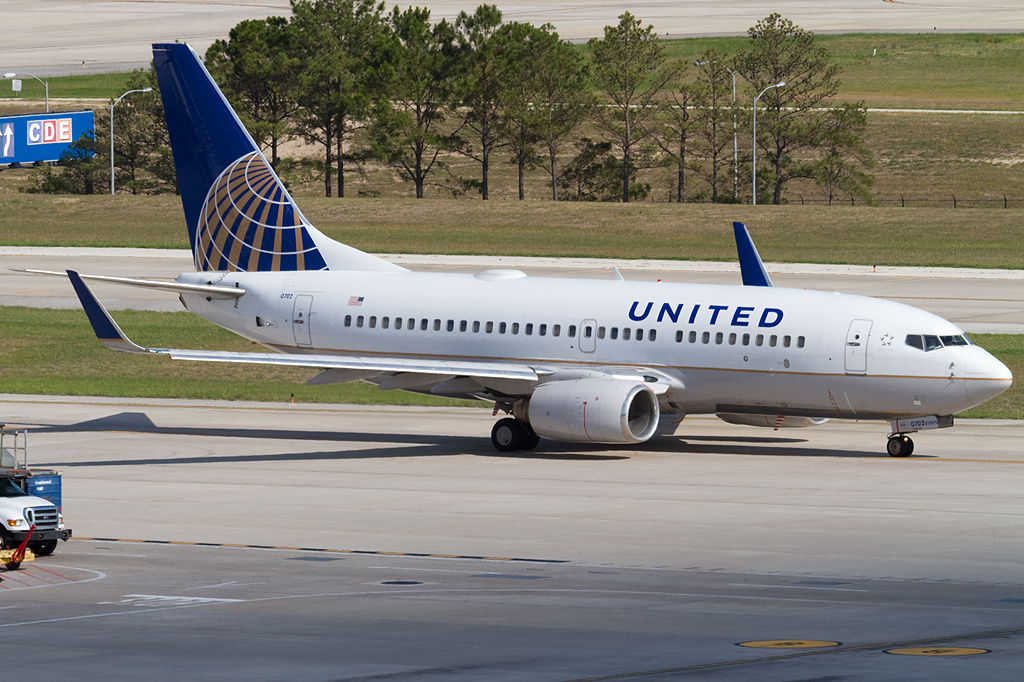 United Airlines has ordered 40 Boeing 737-700s to replace smaller regional jets. Boeing hasn't issued a press release yet.
Deliveries will begin in the middle of 2017 and will allow United  to reduce its fleet of 50-seat aircraft by more than half by 2019. United had 256 small regional jets at the end of 2015.
Better comfort and additional amenities on the 737-700s ( configured with 118 seats) will improve the passenger experience as compared to the smaller jets.
United had considered the 110-set Bombardier CS100, as well as the 90-seat Embraer 190 and 120-seat E190-E2 aircraft for this order.
Bombardier had big hopes to get the United order to improve the future of its C Series programme. However, Delta Air Lines on Tuesday said it was considering Bombardier's new aircraft.
Separately, Southwest Airlines said it had ordered 33 of Boeing's 737-800 aircraft, a deal it struck in December but announced on Thursday (21 January).