TUIfly Boeing 787-8 Dreamliner reg. PH-TFM operating flight OR393 to Saint Martin returned to Amsterdam today due to technical issue with the slats.
The crew entered a hold while working the checklists and eventually decided to return to Amsterdam. The aircraft dumped fuel and landed safely back at Amsterdam.
Following maintenance, the aircraft remained on the ground for 5 hours 40 minutes, then departed again to its final destination.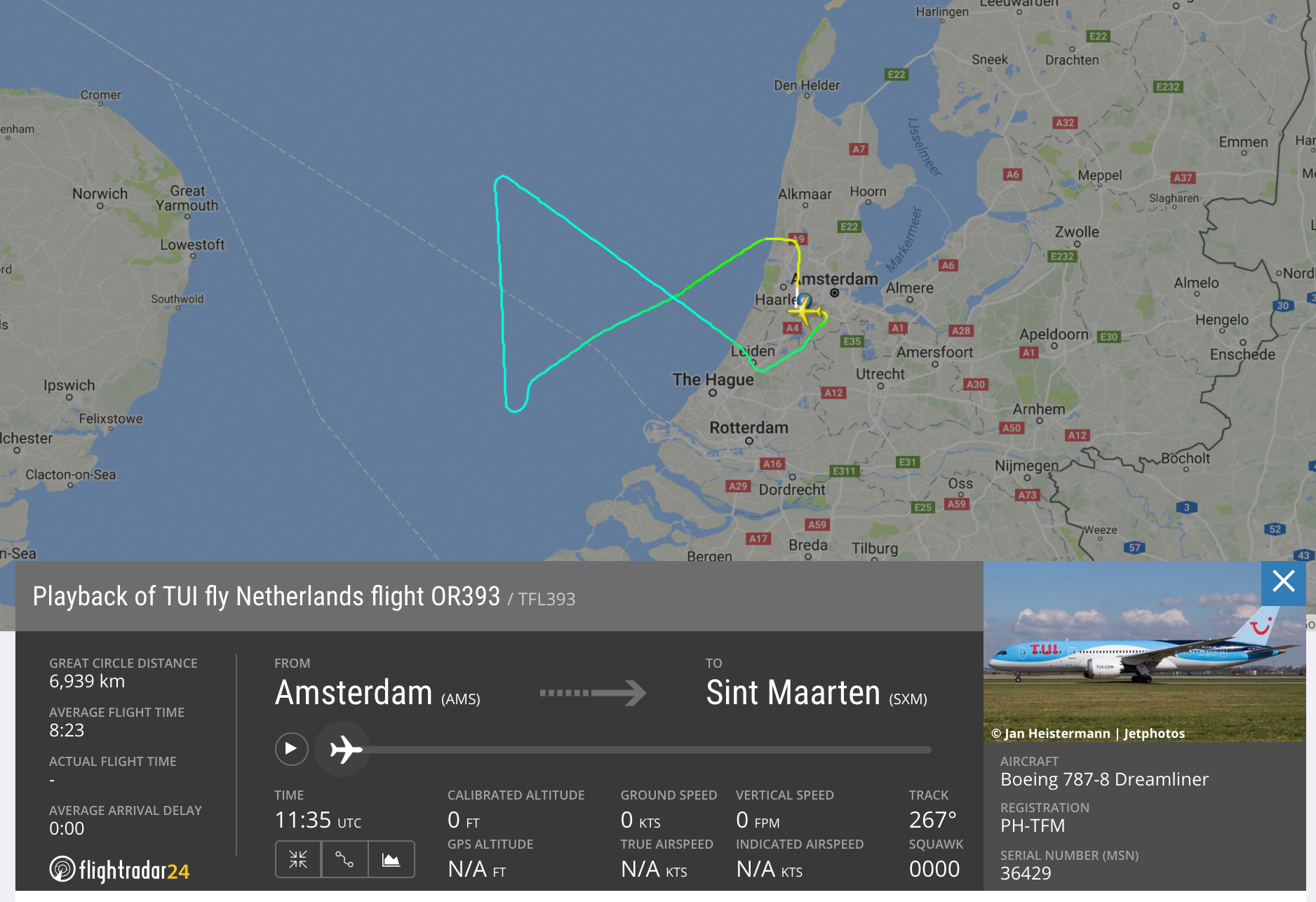 A passenger wrote on Twitter that there were already technical problems before departure.
Zucht, bij vlucht #OR393 van @TUINederland gaat ongeveer alles verkeerd wat maar kan. Te laat boarden, verkeerde rijen, technische problemen

— Michael van Domburg (@Michael_vD) May 17, 2017