At TUI, most of the Spanish and distant destinations for next winter can already be booked since early April. Other destinations will be available on May 18th. The island of Saint-Martin makes its entry on the list of proposed resorts. After 3 years of absence, Luxor is back in the offer.
It should be noted that the Easter 2018 holiday is part of the winter offer. In this way, Belgian holidaymakers can plan their pascal stay in time while enjoying advantages for quick booking.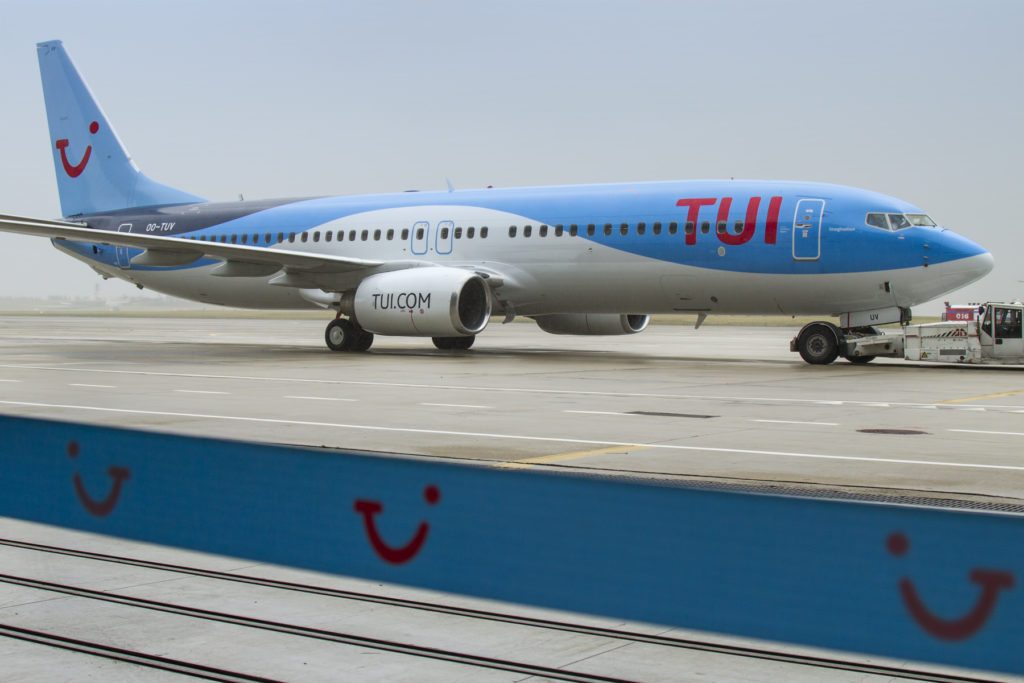 TUI extends its offer in the Caribbean
Located in the Caribbean Sea, Saint-Martin is a subtropical island of exceptional beauty. It has 37 white sandy beaches and many luxurious all-inclusive resorts. Here, holidays are synonymous with beach, nature, water sports and culinary refinement. The atmosphere is particularly pleasant in this beautiful setting.
Saint-Martin, half Dutch, half French, is an ideal destination for Belgians who are looking for a more exclusive stay compared to other Caribbean destinations. The island is also an important port of call for cruises.
Every Monday, TUI fly will connect Brussels to Saint-Martin (in combination with Punta Cana) with a Boeing 787 Dreamliner.
TUI continues its program in Lapland
From 24 December 2017 to 4 March 2018, TUI fly will connect Brussels every week to Kittilä in Finnish Lapland. Kittilä is located 130 kilometers north of Rovaniemi, and therefore well above the Arctic Circle.
To fully enjoy the destination, TUI offers excursions such as snowmobile safaris with huskies, discovery of reindeer herds, snowshoe walks in the white landscape or search for northern lights.
Return of Luxor (Egypt) after three years of absence
After Sharm el Sheikh and Marsa Alam in 2016, Luxor is coming back in the offer of TUI. The major asset of Luxor is the possibility that it offers cruises on the Nile, a fantastic experience with magnificent scenery and visits to the famous temples of ancient Egypt. TUI offers hotels in the heart of the Nile Valley. The offer of TUI in Egypt is again complete as was the case before the geopolitical problems of the destination.
TUI fly will connect Brussels to Luxor every Thursday from 2 November.
Tunisia
Tunisia was successfully relaunched this summer on the Belgian market. This winter also, the Tunisian continent will be included in the TUI holiday offer, with two weekly flights operated by TUI fly from Brussels.
Portugal (Faro) and Cyprus (Paphos) in autumn and spring
Faro and Paphos generally enjoy pleasant temperatures in November and March. That is why TUI has chosen to offer these two destinations as an extension of the summer season.
New: Easter holidays are part of winter offer
Easter holidays are gaining more and more importance. In order to be able to plan for this period in the best possible way, TUI integrated for the first time the Easter holiday into the winter programme. Holidaymakers can therefore book their Paschal stay in their favourite destination six months earlier than in the past. As for other periods, a large discount for quick booking applies also here. For families who prefer school vacations, TUI provides many discounts for children ("Free Kids Seats") that make the first child's trip almost free.
Other TUI advantages for quick booking
Travellers who make a reservation before 1 September 2017 automatically benefit from the TUI price guarantee. Specifically, if four weeks prior to departure, the price of his or her stay is less than the one he paid, TUI will automatically refund the difference.
For bookings made up to and including October 2, 2017, TUI applies the exchange guarantee. By the time of departure, the traveller may change his mind and change destination once without charge.
Additional Promotions for November / December
These two very low season months benefit from very attractive prices in several popular hotels and in almost all destinations. It is already possible to book an all inclusive week for 299 €.
Press Release – May 12, 2017